14th World ADC San Diego 2023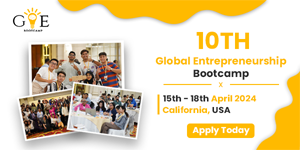 The ADC momentum has continued to dominate the oncology field throughout 2023, with the long-awaited approval of ImmunoGen's ELAHERE – the 9th ADC to be approved in just three years. To add to the excitement, this incredible breakthrough is the first ADC for platinum-resistant ovarian cancer, proving their potential for treatments beyond breast cancer.
Whether you have just ventured into the ADC space or are an ADC guru, the 14th World ADC San Diego has got you covered. Accompanying you from early discovery to late-stage manufacturing and regulatory challenges, this meeting has been designed with one aim in mind: to maximize the therapeutic window of your ADC, and propel ADCs to become life-changing, front-line treatments for oncology patients.
With over 800 world-leading ADC experts in attendance including Daiichi Sankyo, ImmunoGen, AbbVie, Gilead Sciences, and Seagen, this is set to be the biggest-ever convergence of the ADC community yet and you cannot afford to miss it!