The ASEAN Conference on Engineering and Science Research (ACESR) 2023 is set to be a remarkable gathering of bright minds and innovators in the heart of Bangkok, Thailand. Taking place from October 25th to 27th, 2023, this conference promises to be an exceptional platform for the exchange of ideas and cutting-edge research in the fields of engineering and science.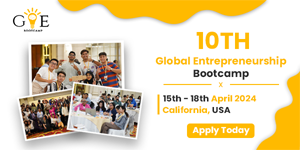 Unlocking the Potential of Engineering and Science
At ACESR 2023, the spotlight is on both fundamental research and practical applications in engineering and science. This dynamic focus reflects the conference's commitment to advancing knowledge and exploring real-world solutions to global challenges.
Collaboration and Networking
One of the core strengths of ACESR 2023 lies in its ability to bring together delegates from diverse backgrounds. This inclusivity creates a rich tapestry of perspectives and expertise, fostering an environment where fresh ideas flourish. Attendees will have the unique opportunity to interact, network, and form collaborations that can shape the future of engineering and science.
A Catalyst for Interdisciplinary Research
ACESR 2023 has a clear mission: to promote and facilitate collaborative interdisciplinary research. Researchers, professionals, and industrialists from various domains within engineering and science will convene to share their experiences, insights, and breakthroughs. The conference will host interactive discussions, special sessions, and workshops, offering a platform for innovative thinking and problem-solving.
A Common Language: English
To ensure effective communication and knowledge exchange, English serves as the official language of ACESR 2023. This choice reflects the conference's commitment to breaking down language barriers and enabling global participation.
Conclusion
As we confront the challenges of the 21st century, events like ACESR 2023 play a pivotal role in advancing our understanding and application of engineering and science. By fostering collaboration, encouraging interdisciplinary research, and providing a platform for dialogue, this conference has the potential to spark innovations that will shape our future.
Mark your calendars for October 25th to 27th, 2023, and join us in Bangkok, Thailand, for ACESR 2023. Together, we can unlock the potential of engineering and science to build a brighter, more sustainable world.
For more information and registration details, visit the official ACESR 2023 website.