Call for 25th Japan Media Arts Festival. The Japan Media Arts Festival is a comprehensive festival of Media Arts (Media Geijutsu in Japanese) that honors outstanding works from a diverse range of media – from animation and comics to media art and games. The festival gives awards in each of its four divisions: Art, Entertainment, Animation, and Manga. It also provides a platform for appreciation of the award-winning and other notable works. In the 25th festival, there will be an open call for a work to be shown on the Globe-like display at Miraikan – The National Museum of Emerging Science and Innovation.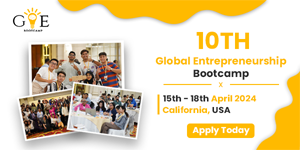 Divisions
Art Division: Interactive art, media installations, video works, video installations, graphic art (including photographs), internet art, media performances, etc.
Entertainment Division: Games (video games, online games, etc.), video/sound works, multimedia productions (including special effects videos, performances), products (products utilizing media technologies, R&D devices, etc.), websites, applications, etc.
Animation Division: Animated feature films, animated short films (including opening videos, ending videos, etc.), animated TV series, videos for streaming, etc.
Manga Division: Comics published in a book form, comics published in a magazine (including works still being serialized), comics published online (for a computer or mobile devices), self-published comics, etc.
Awards
For each division, a Grand Prize, Excellence Awards, Social Impact Award, New Face Awards, and U-18 Award will be awarded.
Grand Prize: 1,000,000 Japanese Yen
Excellence Award: 500,000 Japanese Yen
Social Impact Award: 500,000 Japanese Yen
New Face Award: 300,000 Japanese Yen
U-18 Award: Certificate
Guidelines 
The Japan Media Arts Festival is free to enter for everyone.
Works must be completed or released between September 5, 2020, and September 3, 2021.
Works completed, changed, renewed, presented or released during that period are eligible for entry.
While there is no limit to the number of entries each entrant makes, the same work may not be entered in multiple divisions.
The entrant must hold the copyright of the submitted work. If the work is not submitted by the artist (copyright holder), permission from the copyright holder must be obtained.
By submitting works, the entrant is deemed to have accepted all Entry Rules and Regulations as stated.
Rules and Regulations of 25th Japan Media Arts Festival
OYA Opportunities is in Telegram too. Catch us here