Exposure 2022 International Open Call. Exposure welcomes diverse and innovative submissions from photographers and visual artists around the world who incorporate, celebrate or challenge the photographic medium within their practice. Submissions will be viewed by our juror and the Exposure team, and selected works will be shown as part of the 2022 Exposure Photography Festival in Calgary, Alberta at Contemporary Calgary – a significant visual arts destination dedicated to modern and contemporary art.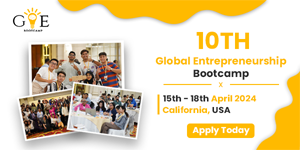 About Exposure
The annual Exposure Photography Festival presents exhibitions that showcase photographic work by internationally renowned practitioners, alongside emerging and established talent from Alberta. The festival provides an exciting, innovative meeting place for photographers and art lovers to connect with one another, along with curators and photography professionals from around the world.
Exposure 2021 received 878,355 visits and welcomed audiences local and international, loyal and new. From New Zealand to Mexico, South Korea to Zimbabwe, Uruguay to Hungry, Exposure grew its audience worldwide with members based in 86 different countries engaging with our online exhibitions and events. Exposure 2020 received 859,543 in-person visits to its exhibitions from Exposure's local and international audience members. The festival brings together people of all ages to celebrate Alberta's rich photography scene and thriving creative communities.
Awards 
All the works submitted in Exposure International Open Call will have the opportunity to be featured on the Exposure Photography Festival curated Instagram account reaching audiences worldwide. Exposure will be sharing examples of strong submissions from June – September. To enhance your chance of being featured on our platform, please make sure you submit your work early. They will also gain visibility with the juror and Exposure team.
Those who have been selected by the Juror will
Exhibit their work in the Exposure 2022 International Open Call exhibition.
Be invited to become involved with the exhibition's related programming – such as online events, artist talks, exhibition tours, group critiques and more!
Be invited to show selected work in a public exhibition presented on Pattison Outdoor digital billboards located in the City of Calgary.
Have their name and website link featured on the Exposure website as an artist profile, reaching audiences worldwide.
Have the opportunity to win one of the Exposure Awards, as listed below.
Receive an artist fee of $158 CAD.
Potentially receive an artist bursary to help support production costs pending successful funding. If we are awarded this funding, we will share detailed information with you as soon as possible.
Receive a 20% discount with Exposure's 2022 print partner ABL Imaging Group.
Have their work promoted in the Exposure 2022 official press release pack. Previous press has included British Journal of Photography, AnOther Magazine, Phmuseum, Avenue Magazine, NEXT Magazine, MUSÉE Vanguard of Photography Culture and more.
Eligibility
All photographers, visual artists and creatives working with the medium of photography worldwide are eligible to submit their work.
Exposure is committed to diversity, equity, and inclusion. It encourages submissions from members of underrepresented groups and we welcome submissions from gender and sexually diverse candidates, racialized persons/persons of colour, women, Indigenous/Aboriginal People of North America, persons with disabilities.
OYA Opportunities is in Telegram too. Catch us here