Apply for SAS POETRY Contest 2021-2022. This contest would not be possible without a generous grant from Scovern Law Firm, The John Burton Harter Foundation, and the printing sponsor The Commonality Institute.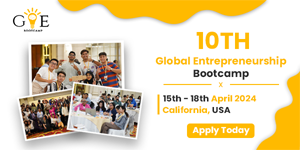 Prizes
SAS POETRY Contest 2021-2022 has the following prizes
One grand prize of $500 and two second place prizes of $100 will be awarded.
A list of the top ten finalists will be posted on our website and in our e-newsletter.
Finalists will be published in the Saints and Sinners Poetry Chapbook to be distributed at a special reading at the 2022 Festival.
Eligibility
The contest is open to all LGBTQ+ writers.
Authors who have published in other genres are eligible.
Please submit original, unpublished work that has not won other prizes or contests.
Guidelines
Submit 2-4 original, unpublished poems of any style based on our theme of RAIN, written in
English, with a combined length of up to 400 lines.
Number all pages in your entry.
Please use standard fonts such as Times New Roman, Arial, or Georgia in 12 point font size.
Author's name must not appear on the submission as all entries are judged anonymously.
Multiple entries per person and simultaneous submissions accepted. Please notify the Festival if your work is accepted elsewhere.
Additional Details
The mission of the TWFest and SASFest Writing Contest is to promote new work from emerging artists.
TWFest & SASFest are 501c3 nonprofit status.
The program welcomes submissions from around the world.
Submissions must be original work and not published in any way.
Please view the individual contest guidelines carefully to avoid disqualification.
OYA Opportunities is in Telegram too. Catch us here