Apply for the World's Leading Arab Literature and Culture Prize, Sheikh Zayed Book Award 2022. The Sheikh Zayed Book award is an independent cultural initiative administered by the Department of Culture and Tourism – Abu Dhabi.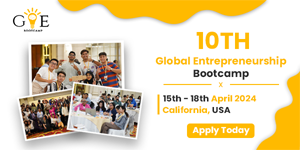 Summary
The award commemorates the late Sheikh Zayed bin Sultan Al Nahyan, Founding President of the UAE and Ruler of Abu Dhabi, and his pioneering role in promoting national unity and development. The Award, and its associated accolades, are presented annually to outstanding writers, intellectuals, and publishers, as well as young talent whose writing and translation in humanities objectively enriches Arab intellectual, cultural, literary and social life.
Submissions are now open until October 1st for the 16th annual Sheikh Zayed Book Award. The award recognizes the work of writers, translators, researchers, academics and publishers in advancing Arab literature and culture. The 15th edition saw a record-breaking number of submissions from 57 countries and featured more women writers than ever before.
Categories
The categories represent the range and breadth of Arab culture
Literature (including both fiction and poetry)
Young Author (for writers under the age of 40)
Children's Literature
Cultural Personality of the Year
Publishing and Technology
Arabic Culture in Other Languages
Translation – either to or from Arabic
Literary and Art Criticism
Contribution to the Development of Nations
Benefits
Each prize consists of a gold medal bearing the Sheikh Zayed Book Award logo, a certificate of merit, and a cash reward, comprising a total prize value of seven million UAE Dirhams (US $1.9m) annually.
The Cultural Personality of the Year receives a prize of one million UAE Dirhams, while the winners of the other categories receive 750,000 UAE Dirhams each.
Submission
Authors, publishers, and translators of any nationality can apply online via here. A dedicated email address for any inquiries on the nomination process and terms, contact on [email protected]
FAQs for more information
OYA Opportunities is in Telegram too. Catch us here