Impress Prize is an annual literary prize run by Impress Books, an imprint of Untold Publishing, that allows new writers the chance to see their work published. It is part of the Untold Publishing Group, and the winner of the prize will be published by one of Untold Publishing's imprints.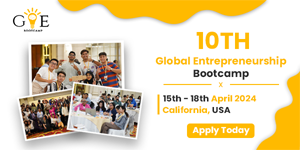 Winning
The prize consists of a £500 prize and the possibility of a publishing contract with one of Untold Publishing's imprints, namely Impress Books or Aelurus Publishing, in volume and verbatim from worldwide.
Untold Publishing reserves the right to edit the winning entry of the Impress Prize once a publishing contract has been signed by both parties, based on the author's approval.
The winner of the Impress Prize for New Writers is deemed by way of entering the competition to have granted Impress Books worldwide license over their Impress Prize entry for publicity purposes. Selected pieces may appear in electronic format on any of Untold Publishing's websites, or in other electronic forms.
Entry Requirements
Entries should comprise of a book proposal of no more than 1,000 words, a synopsis of no more than 1,000 words and a sample chapter of no more than 6,000 words.
The proposal should include: name and contact details of the author, author biography, rationale for publishing the book, market readership.
The sample chapter should be: written in English, written in 12pt typeface, double spaced, developed to a point where it can be published in the following year.
Selection Criteria 
No more than 12 entries will be selected for the longlist, and 5 entries for the shortlist.
The selection process is final. No correspondence or discussion will be entered into once the longlist and shortlist have been announced.
On the condition that your entry is shortlisted, you grant Untold Publishing permission to consider your work for publication once the Prize winner has been announced.
By submitting an entry to the Prize you grant Untold Publishing the right to advertise your name and the title of your entry on the Impress Prize website and/or social media channels if you are shortlisted.
OYA Opportunities is in Telegram too. Catch us here