Trieste Photo Young is a new FREE contest dedicated to photographers under 30, promoted by the cultural association dotART along with the assistance of "Fondazione Pietro Pittini" and in collaboration with PAG – Progetto Area Giovani (Municipality of Trieste), within the international festival Trieste Photo Days 2021.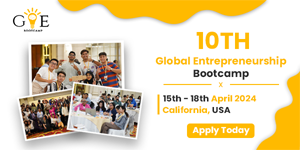 Trieste Photo Young aims to discover, support and reward young photographers by offering them a prestigious exhibition space during the eighth edition of Trieste Photo Days, which will take place over the weekend, from the 28th to the 31st of October 2021, and will host giants of photography like Bruce Gilden, Paolo Pellegrin and Francesco Cito.
This will be an innovative and exciting contest divided into two parts: the first stage consists of a group stage while the second one is a knockout stage, along the lines of the World Cup. You can follow the evolution of the content on this website, where the classifications will be published and updated as the jury votes.
Prizes 
Fondazione Pietro Pittini has the following prizes for the competition
The four semi-finalists will be hosted in Trieste to attend the final.
The winner will be awarded an Amazon voucher of 500 €.
The 32 photos ranked in the Sixteenth Round will be exhibited from October 26th to November 7th 2021 at the collective exhibition Trieste Photo Young 2021 in a venue to be defined.
Requirements
The contest is open to authors from all over the world that in 2021 are between 18 and 30 years old. Registrations is completely free, as is participation in the exhibition if selected.
The dotART association reserves the right to verify the participants' age and to exclude participants who are not between 18 and 30 years old.
Technical Characteristics
Jpg format
RGB colour method
Each individual file must be less than 9 MB
Smallest side's minimum size: 2000 px / Longest side's maximum size: 6000 px
The filename (filename.jpg) must not contain any special characters (accent marks, apostrophes, symbols, etc.).
OYA Opportunities is in Telegram too. Catch us here