Apply for TWFest FICTION Contest 2021-2022. The top finalists will receive a panel pass ($100 value) to the Festival. Their names will be published on the website, e-newsletter, and social media pages.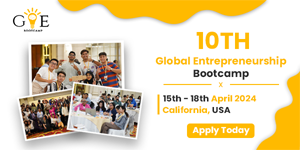 Grand Prize
Moreover, TWFest FICTION Contest 2021-2022 has the following prizes
$1,500
Domestic airfare (up to $500) and French Quarter accommodations to attend the Festival in New Orleans
VIP All-Access Festival pass for the next Festival ($600 value) as well as public reading at a literary panel at the next Festival
Eligibility
Basically, this contest is open only to emerging writers who have not yet published a book of fiction.
Published books include any book with an ISBN, including self-published. Furthermore, those who have published books in other genres besides fiction remain eligible.
Only previously unpublished stories will be accepted.
Stories submitted to this contest in previous years that did not place are eligible.
Similarly, stories that have won and/or placed in any other writing contest are ineligible.
Students and faculty of the University of New Orleans Film & Theatre Arts Graduate Program and Creative Writing Workshop are ineligible.
Unlimited entries allowed. One manuscript per submission.
Furthermore, simultaneous submissions accepted; please withdraw your submission, and notify the Festival if it is accepted elsewhere.
Guidelines
A submission is one original short story, written in English, up to 7,000 words.
The author's name must not appear on the manuscript or in the file name.
Submissions must be typed and double-spaced; pages must be numbered.
Please use a standard font, either Times New Roman, Arial, or Georgia in 12 point font size.
Do not use bold or italics unless necessary.
Do not include a cover page. Include your title on the first page of the manuscript.
Please do not include professional resumes or biographies with your entry. Furthermore, entries are judged anonymously; the judges only consider manuscript quality.
Please take the judges of the contest into consideration. If you know the judges personally or have ever attended classes or workshops they instructed, please use manuscripts that the judges would not have seen before.
Content is not limited to Tennessee Williams or New Orleans-related themes.
Include a word count on the first page.
Revisions or edits will not be accepted once submitted for judging.
OYA Opportunities is in Telegram too. Catch us here