World Water Challenge 2023: Call for Solutions to Urgent Water Problems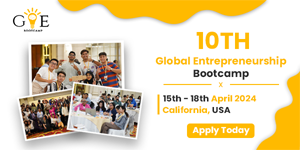 The World Water Challenge is an international contest that seeks to identify and promote innovative solutions to water problems. The challenge is held annually in conjunction with the Korea International Water Week (KIWW).
The 2023 World Water Challenge is calling for solutions to the following water problems:
Water scarcity
Water pollution
Floods
Droughts
Water-related diseases
Solutions can be in the form of new technologies, policies, or business models. They must be feasible, scalable, and have the potential to make a significant impact on water security.
The challenge is open to individuals, teams, and organizations from all over the world. The deadline for submissions is August 27, 2023.
The winning solutions will be awarded prizes of up to $100,000. They will also be featured at the KIWW 2023 and given the opportunity to meet with potential investors and partners.
The World Water Challenge is a great opportunity to make a difference in the world. If you have a solution to a water problem, I encourage you to submit it to the challenge.
Here are some examples of the types of solutions that could be submitted to the World Water Challenge:
A new technology that can desalinate seawater more efficiently.
A new policy that incentivizes water conservation.
A new business model that provides safe drinking water to people in developing countries.