Fully Funded – European Volunteers in Greece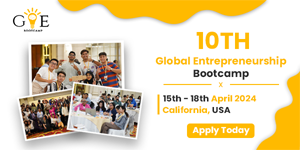 ACTIVITY DESCRIPTION
1:The volunteer, will be responsible to create the material for the communication of our projects such as posters, leaflets, booklets, content for social media, banners and images for our website.Also he/she will be responsible for the documentation our activities. He can make his own mini documentaries, photoexhibitions, and videos. Additionally, he/she will run campaigns in order to promote the balanced use of technology. 2:Main tasks of the second volunteer will be adoption of a park in our city, taking care of our "Permaculture Garden", campaigns for motivating people and organizations to use eco friendly methods, organizing cleaning activities etc 3. The volunteer will support by helping the traines of our local teams of Volleyball / Football or Basketball in daily trainings. The target groups are children 6-14 years old.The volunteer can also take initiatives 4. The volunteer will work in locals chools and institutions that support learning through non formal education.
ACCOMMODATION, FOOD AND TRANSPORT ARRANGEMENTS
Accommodation: Volunteers will stay in 2 fully equipped apartments. Each flat has 2 bedrooms,bathroom, living room and kitchen and is in a great condition. We also provide Wi-Fi connection. Alimentation & Pocket money: Volunteers will receive 120 euro for Food, and 150 euro for Pocket Money per month. Transportation: The city of Nea Moudania is small and does not have local transportationsystem. You can walk around easily or use one of our bikes.
TRAINING DURING THE ACTIVITY
Training: Volunteers will take part in on-arrival and mid-term trainings, organized by the National Agency. Additionally there will be internal trainings if need for any position.
PARTICIPANT PROFILE
We are looking for 4 motivated andenthusiastic volunteers, each one forevery place, aged 18-30 years old.We like responsible, dedicated people,able to work in team and co-operate,willing to take initiatives and share theirexperiences and ideas!