Are you a high school student with a passion for exploring new cultures, building lifelong friendships, and experiencing life in a different country? The Kennedy-Lugar Youth Exchange & Study (YES) program, sponsored by the U.S. Department of State, offers you the opportunity to immerse yourself in a new culture, enhance your leadership skills, and foster mutual understanding between the United States and participating countries.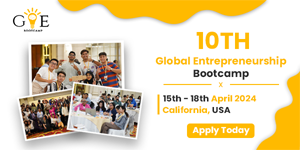 Overview: Kennedy-Lugar Youth Exchange & Study (YES)
The YES program is a fully funded scholarship program that enables high school students from countries around the world to spend an academic year in the United States. Through this immersive cultural exchange, students not only attend school and participate in extracurricular activities but also live with American host families, gaining firsthand insights into American culture and daily life.
Key Features:
Cultural Exchange: YES participants become cultural ambassadors, sharing their own culture with their host communities while learning about American traditions and values.
Academic Experience: Students attend a U.S. high school, engage in classroom discussions, and build educational foundations that broaden their perspectives.
Host Families: Living with an American host family provides students with a supportive and nurturing environment, fostering deep connections and lifelong friendships.
Leadership Development: YES participants engage in leadership training, community service projects, and cultural enrichment activities that enhance their personal growth.
Cross-Cultural Understanding: The program aims to promote mutual understanding and strengthen ties between the United States and participating countries.
Application Process:
Eligibility: Review the eligibility criteria on the official program page to ensure you meet the requirements.
Apply or Nominate: Applicants can apply directly for the program or may be nominated by U.S. embassies, organizations, or schools in their home countries. Follow the application or nomination instructions provided.
Selection: A selection process determines the final participants based on academic achievements, leadership potential, and alignment with program goals.
Program Details: If selected, participants receive detailed information about their program, including travel arrangements, orientation, and expectations.
Benefits and Impact:
Participating in the YES program offers students the chance to develop global perspectives, build lifelong friendships, and become empowered leaders in their communities. Upon returning to their home countries, YES alumni often contribute to their societies by applying their newfound skills, fostering cross-cultural dialogue, and promoting peace and understanding.
Ready to Apply?
Visit the official program page to access comprehensive information about the YES program, eligibility criteria, application details, and deadlines. Embark on a transformative journey that will not only shape your high school experience but also leave a lasting impact on your life as a global citizen.