Kectil Program 2024
The Kectil Program was created to identify and nurture highly talented youth in developing countries who have the potential to make a positive difference in their communities and countries.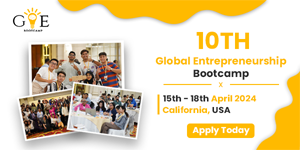 We accomplish our Mission Statement by (i) facilitating innovative leadership training and (ii) providing a means to allow these highly talented youth become part of a guided network with other similarly talented and passionate youth in developing countries who will support, nurture, teach and learn from each other as they mature.
Web-Based Mentoring Program for Talented Youth in Developing Countries
Multiple-week modules with deep dive challenging assignments to address hot issues facing youth globally, led by experts and key youth leaders
Good government; peace-keeping; entrepreneurship and innovation; environment; male and female roles in society; mental health; unemployment; early pregnancies and female reproductive health; corruption in society; etc.
Join community engagements to implement social advancements
Meet and network with talented passionate youth around the world
Make life-long global friends who share your commitment to advance society
Not a political, religious or cultural organization; transcends every form of bias
Authentic, honest, candid dialogue
Merit-based certificates awarded at the end of the program
Connect with other students on social media (Facebook, Instagram and Twitter) with facilitated web-based group discussion.