Residential Fellow at University of San Diego || Apply Now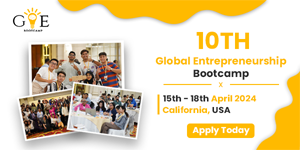 The Kroc School of Peace Studies trains the changemakers and peacebuilders of today and tomorrow. Kroc is the first stand-alone school of peace in the United States. Innovation in learning and programs is at the center of what we do and who we are. We combine theory and practice not just to understand crises and world issues, but also to imagine new possibilities and develop solutions to humanity's urgent challenges from increasing inequality and violence to climate change. At Kroc, people discover new ways of building more peaceful and socially just communities through a multidisciplinary lens and experiential learning. We look for passionate individuals who believe in the power of university learning to transform the world for the better.
Duties and Responsibilities:
Research Production:
Develop final research product (this could include journal article, policy brief, think piece, white paper, literature review or similar as proposed by the Fellow);
Contribute to a final report that will be drafted by the VIP Lab with contributions from all eight fellows (two residential, six non-residential);
Contribute to expanding the field of study and practice of inequality and violence;
Take advantage of opportunities to share research with a wider audience of practitioners, policy makers and academics through a variety of means (written, in person, video) and engage in dialogue with counterparts on the work;
Attend and actively participate in midpoint and final gatherings for the cohort as a VIP Lab fellow.
Engagement with Fellows, Kroc School, and Students:
Engage with Kroc School students and faculty through guest lecturing, individual meetings and other gatherings while on campus;
Attend monthly meetings with the cohort of fellows and VIP Lab Team;
Receive and engage in intellectual feedback through thought partnership from VIP Lab and Kroc IPJ.
Minimum Qualifications:
We highly encourage individuals with the following backgrounds to apply. Note, a background in one of these categories is not a requirement for the Fellowship

Justice involved individuals (People who have spent time in jails, youth correctional facilities, prisons, or gone through court-mandated diversion programs or been on probation) or applicants with a past criminal conviction (violent felony or otherwise) will be reviewed on an individual basis prior to a final decision
Individuals with a law enforcement background
Military veterans
High school or equivalent. No higher education degree requirement.
Demonstrated educational or professional attainment is required to make clear that the candidate will be able to undertake research independently and with quality. This can be demonstrated through published work, certificates of achievement, non-published material with explanation of use, etc.
Must be authorized to work in the U.S.
Proven experience conducting either independent research or as a research lead within a broader team.
Research does not need to be experimental in nature, but must be rigorous nevertheless.
Research experience can be both quantitative and qualitative.
Applicants must have a proven track record of strong communication, whether through public speaking, written material, video or otherwise. As an applied research office, we place value not only on the quality of the research, but the ability of research to influence discussion.
All applicants must be fluent in both written and spoken English.