Transparency School is a week-long anti-corruption training event the main goal of which is to help future leaders improve transparency and accountability in their home countries. Since 2010, our ever-growing alumni network has united almost 1600 future leaders from more than 120 countries worldwide. Do not miss your chance to gain skills that will help you make the world a more transparent place – admissions to the 14th Transparency School are now open!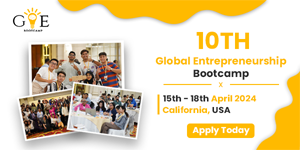 What makes the Transparency School exceptional?
Mostly orientated to young professionals and future leaders under the age of 35, Transparency School gathers people from different cultural and professional backgrounds who are eager to stand against corruption. It introduces its participants to the latest developments in the field of anti-corruption and accountability and helps them implement their ideas in practice. Transparency School is a place where inspired young professionals develop their passion for a more transparent future.
The seven-day format offers an intensive academic schedule, unconference-like atmosphere and continuous peer-to-peer interaction. Alongside the lectures and workshops, participants have a chance to network, share innovative ideas among each other and receive advice from the outstanding experts. Altogether, this powerful mix of fun and learning make Transparency School an unforgettable adventure.
How to apply?
Are you prepared to begin your own journey? Apply today for Transparency School 2023!
Deadline for applications for full tuition fee waiver is 14 May 2023 and 28 May 2023 for general admission with a partial tuition fee waiver. Applications are accepted on a rolling basis, so you are encouraged to apply as early as possible.