Introduction: Common Application: A Step-by-Step Guide for College Admissions
The Common Application (Common App) is your passport to efficiently apply to multiple U.S. colleges and universities. This comprehensive guide will walk you through the entire process, ensuring you submit a polished and standout application for your dream schools.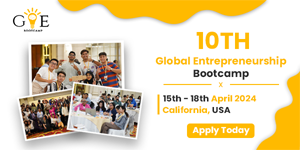 Step 1: Setting Up Your Account
Begin your Common App journey by creating a user account on the official Common Application website. It's your gateway to an easier college application process.
Sign up using your email address and generate a secure password.
Don't forget to verify your email by clicking on the link sent to your inbox.
Step 2: Building Your College List
Dive into the Common App's "College Search" tab, where you can explore and add colleges that match your academic and personal preferences.
Streamline your application process by adding multiple colleges at once.
Step 3: Complete Common Application Sections
It's time to delve into the heart of your application. The Common App consists of several crucial sections, each requiring specific information:

Profile: Provide essential personal details.
Family: Share information about your parents and siblings.
Academics: Highlight your high school, coursework, and grades.
Testing: Optionally, report your SAT, ACT, or other test scores.
Activities: List your extracurricular activities, jobs, and volunteer work.
Writing: Craft and submit your college essay (if required by your chosen colleges).
Courses & Grades: Self-report your courses and grades, or provide your high school counselor's contact information for official transcripts.
Recommendations: Enter the names and email addresses of teachers or counselors providing recommendations.
Supplements: Respond to additional questions or essays requested by some colleges.
Payment: Pay application fees (if applicable) or explore available fee waiver options.
Step 4: Review and Finalize
Precision is key. Before submission, meticulously review each section for accuracy and completeness.
Detect and rectify any errors or missing information.
Seek feedback and proofreading assistance from trusted individuals.
Click "Review and Submit" to wrap up your application.
Step 5: Payment and Submission
For colleges with application fees, make the necessary payments unless you qualify for fee waivers.
Click "Submit" after payment to dispatch your application to the selected colleges.
Step 6: Supplemental Materials
Some colleges may demand supplementary materials such as official transcripts, standardized test scores, or portfolios. Ensure you adhere to their submission guidelines.
Step 7: Monitoring Your Application
Track the status of your applications via your Common App account. Stay informed about when each college receives your materials and if any additional documents are needed.
Step 8: Await Admissions Decisions
The next phase involves waiting for admission decisions from the colleges you've applied to. You may receive acceptance letters, rejection notices, or offers of admission to waitlisted status.
Additional Tips:
Initiate your application process early to avoid last-minute stress.
Adhere to application deadlines for each college on your list.
Maintain honesty and precision throughout your application.
Customize your essays and responses to align with each college's specific requirements.
Stay in contact with your high school counselor to ensure timely submission of transcripts and recommendations.
The Common Application serves as a pivotal component of your college admissions journey. Remember that it's just one aspect of the overall application process. Familiarize yourself with individual college requirements and deadlines to enhance your chances of securing admission to your preferred institutions. Wishing you success in your college applications!