European Parliament's Sakharov Fellowship 2023-24 || Fully Funded
The European Parliament's Sakharov Fellowship offers up to 14 human rights defenders selected from non-EU countries the opportunity to follow a two week intensive training in Brussels and at the Global Campus of Human Rights in Venice. The empowering programme for human rights defenders has been organised annually since 2016 further to an initiative taken by the Sakharov Prize Community at the 25th Anniversary Conference of the Sakharov Prize.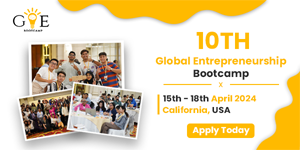 Under the Sakharov Fellowship training programme human rights defenders will
enhance their knowledge of EU and international human rights frameworks, policies and mechanisms and
develop capacities to advocate for and effect positive change to protect human rights.
Beyond the training, Sakharov Fellows will
help grow the network of Sakharov Fellows to share best practices, disseminate the acquired knowledge and extend awareness of the Sakharov Prize and the Sakharov Community;
have the opportunity to maintain links with the work of the European Parliament and continue liaising with EU Delegations in their respective countries.
The Brussels programme focuses on EU policies and tools in support of human rights defenders, accessing funding, developing communications skills, and raising awareness of specific security challenges facing human rights defenders. It further includes meetings with Members of Parliament, officials of the EU institutions and Brussels-based NGOs. The Fellows will also have space for individual advocacy and networking activities.
Training at the Global Campus of Human Rights in Venice combines academic teaching on international human rights law, instruments and mechanisms with case studies and provides practical tools for improving the work of human rights defenders to effect change on the ground. Lecturers include prominent academics, representatives of leading human rights NGOs, Sakharov Prize laureates and other outstanding human rights practitioners.