Are you dreaming of pursuing higher education in India or looking for financial support to unlock your academic potential? The Indian Government offers a range of scholarships and education loans to empower students like you. Let's explore these opportunities that can transform your educational journey.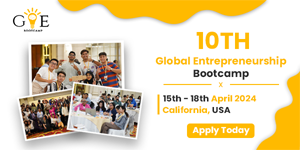 1. National Scholarships Portal (NSP): The National Scholarships Portal (NSP) is your gateway to numerous scholarship schemes offered by the Indian Government. It's a one-stop platform where you can discover and apply for scholarships based on your eligibility. NSP covers scholarships for students from various backgrounds, including minorities, SC/ST, OBC, and more. Visit the NSP Portal to explore your options.
2. Ministry of Education Scholarships: The Ministry of Education, Government of India, offers a range of scholarships for Indian and international students. These scholarships cater to various academic levels, from school to postgraduate studies. Explore scholarships for merit-based awards, research opportunities, and more. Visit the Ministry of Education Scholarships page to learn about the available programs.
3. Scholarships for International Students: India welcomes students from around the world to pursue their education in this culturally diverse nation. The Indian Council for Cultural Relations (ICCR) offers scholarships to international students under various schemes, including the General Scholarship Scheme (GSS) and the Cultural Exchange Program (CEP). These scholarships cover a wide range of fields, from arts to science. Discover more on the ICCR Scholarships website.
4. Education Loans: If you require financial assistance to fund your education, the Indian Government, through various banks, provides education loans at competitive interest rates. These loans can help you cover tuition fees, living expenses, and other educational costs. The Education Loan Scheme enables aspiring students to pursue their academic goals without financial constraints. Check with your preferred bank for details on education loans.
5. State Government Scholarships: In addition to national-level scholarships, many Indian states offer their own scholarship programs. These scholarships cater to specific state residents, providing support for various educational levels. State governments are committed to nurturing local talent and promoting education. Explore opportunities available in your respective state for more information.
6. Research and Innovation Scholarships: For those inclined towards research and innovation, there are specialized scholarships and grants available. These programs support research projects, doctoral studies, and innovations that contribute to India's development and global progress. Keep an eye on institutions and organizations offering research-focused scholarships.
7. Prime Minister's Scholarship Scheme: The Prime Minister's Scholarship Scheme for Central Armed Police Forces (CAPFs) and Assam Rifles is designed to support the education of the wards and widows of CAPF personnel. This initiative honors the dedication and sacrifices made by these brave individuals.
These are just a few examples of the scholarships and education opportunities provided by the Indian Government. Your pursuit of knowledge and your academic aspirations can find strong support through these programs.
To embark on your educational journey in India and access these scholarships, visit the Indian Government Scholarships and Education Loan Portal to discover a world of opportunities. Remember, education is the key to a brighter future, and the Indian Government is here to help you unlock it.