Indian Government Scholarships for International Students: Promoting Educational Opportunities and Cultural Exchange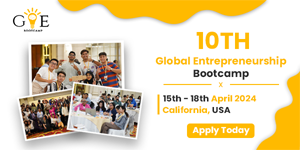 Introduction: The Indian Government offers a range of scholarships to support international students in pursuing their studies in India. These scholarships aim to promote educational opportunities, cultural exchange, and mutual understanding between India and other nations. In this article, we highlight some of the scholarships provided by the Indian Government for international students.
Indian Council for Cultural Relations (ICCR) Scholarships: The ICCR scholarships offer opportunities for international students to pursue undergraduate, postgraduate, and Ph.D. programs in various fields, including engineering, science, arts, and humanities. These scholarships cover tuition fees, accommodation, and a monthly stipend, enabling international students to experience Indian culture and pursue their academic goals.
Maulana Azad Scholarship Scheme: The Maulana Azad Scholarship Scheme is specifically designed for students belonging to minority communities (Muslims, Christians, Sikhs, Buddhists, Jains, and Parsis). This scholarship provides financial assistance for pursuing professional and technical courses at undergraduate and postgraduate levels.
AYUSH Scholarship Scheme: The AYUSH Scholarship Scheme focuses on promoting traditional Indian medicine systems such as Ayurveda, Yoga, Unani, Siddha, and Homeopathy. It provides scholarships for international students to pursue undergraduate, postgraduate, and Ph.D. programs in these fields.
Commonwealth Scholarship and Fellowship Plan (CSFP): The Indian Government, in collaboration with the Commonwealth Scholarship Commission, offers scholarships and fellowships to students from Commonwealth countries. These scholarships cover various disciplines and levels of study, providing opportunities for international students to pursue higher education in India.
General Cultural Scholarship Scheme (GCSS): The General Cultural Scholarship Scheme is designed for international students who wish to pursue studies in Indian classical music, dance, painting, sculpture, and other fine arts. This scholarship supports students in their artistic development and provides a platform for cultural exchange.
Indian Technical and Economic Cooperation (ITEC) Scholarship Scheme: The ITEC Scholarship Scheme offers training courses and programs in various fields, including technology, management, and governance, to professionals from developing countries. These scholarships enhance the skills and knowledge of participants, contributing to their countries' development.
Conclusion: Indian Government scholarships for international students provide valuable opportunities for educational growth, cultural immersion, and mutual understanding. These scholarships support international students in pursuing their academic aspirations in various fields and contribute to the global exchange of knowledge and ideas. Interested students are encouraged to visit the official websites of the respective scholarship programs and the Indian government's scholarship portal for detailed information on eligibility, application procedures, and deadlines.