Israel offers several government scholarships and funding opportunities for international students who wish to pursue their studies in Israeli universities. These scholarships aim to promote cultural exchange and academic cooperation between Israel and other countries. Here are some notable Israeli government scholarship programs for international students: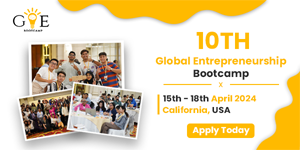 Israeli Government Scholarship for Foreign Students: This scholarship program is administered by the Israeli Ministry of Foreign Affairs and provides full or partial scholarships to outstanding international students who wish to pursue undergraduate or postgraduate studies in Israel. The scholarships cover tuition fees and may include a monthly living allowance.
Masa Israel Scholarship: Masa Israel offers a wide range of scholarships and grants for international students to participate in various study, internship, and volunteer programs in Israel. These scholarships are available for undergraduate, graduate, and gap year students, and they cover program fees and living expenses.
Fulbright Israel Scholarships: The Fulbright Program offers scholarships for graduate students, postdoctoral researchers, and scholars to study, conduct research, or teach in Israel. These scholarships are based on academic merit and include funding for tuition, living expenses, and travel.
Rothberg International School Scholarships: The Rothberg International School at the Hebrew University of Jerusalem offers scholarships to international students who wish to enroll in their undergraduate and graduate programs. These scholarships are based on academic excellence and cover partial or full tuition fees.
Ben-Gurion University Scholarships: Ben-Gurion University of the Negev provides various scholarships and fellowships for international students at the undergraduate, master's, and doctoral levels. These scholarships are based on academic merit, financial need, or specific areas of study.
To obtain more detailed information about these scholarship programs, including eligibility criteria, application procedures, and deadlines, it is recommended to visit the official websites of the respective scholarship programs or the Israeli universities offering the scholarships.
Please note that scholarship availability and specific details may vary, so it's important to refer to the official websites and any updates or announcements provided by the scholarship providers.