Knight-Hennessy Scholarships Programs 2024 at Stanford University
Knight-Hennessy scholars develop deep domain expertise in their Stanford graduate program, and build on this domain expertise through exposure to a wide range of disciplines and cultures within the Knight-Hennessy Scholars (KHS) community. Scholars participate in the King Global Leadership Program (KGLP), which includes workshops, lectures, projects, and experiences that strengthen transformational leadership capabilities. Through KGLP, scholars collaborate and prepare to address important challenges and opportunities facing the world, such as climate change, healthcare, government and policy, and education.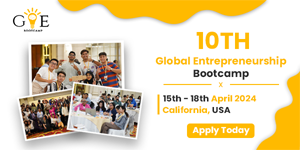 Funded by a generous gift from Dorothy and Robert King, MBA '60, the King Global Leadership Program (KGLP) provides a diverse menu of offerings that scholars tune to meet their academic schedules and leadership goals. The Kings' contribution provides support for the leadership development programming for Knight-Hennessy Scholars.
Funding
Knight-Hennessy scholars receive up to three years of funding to pursue graduate studies at Stanford. This includes the JD, MA, MBA, MD, MFA, MS, DMA, and PhD programs, as well as joint- and dual-degrees.