Rotary Peace Fellowships for International Students: Promoting Peace and Global Understanding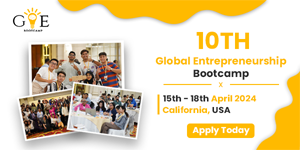 Introduction: Rotary Peace Fellowships offer exceptional opportunities for international students passionate about peace and conflict resolution. In this comprehensive guide, we will explore Rotary Peace Fellowships, prestigious scholarships that support graduate studies in this field. Discover the eligibility criteria, application process, and the transformative experience of becoming a Rotary Peace Fellow, dedicated to promoting peace and fostering global understanding.
Eligibility Criteria: Rotary Peace Fellowships are open to individuals who have a strong commitment to peace and conflict resolution, demonstrated leadership skills, and a track record of community service. Candidates should possess a bachelor's degree or equivalent professional experience, and proficiency in the English language.
Areas of Study: Rotary Peace Fellowships cover various disciplines related to peace and conflict resolution, including international relations, peace studies, conflict analysis and resolution, diplomacy, and human rights. Fellows can pursue either a master's degree or a professional development certificate, depending on their academic and professional goals.
Application Process: To apply for a Rotary Peace Fellowship, interested candidates should review the application requirements and guidelines available on the official Rotary International website. The application typically includes a detailed application form, academic transcripts, letters of recommendation, a statement of purpose, and a personal interview. It is important to adhere to the specified deadlines for each Rotary district.
Selection Process: The selection process for Rotary Peace Fellowships is highly competitive. Applications are reviewed by local Rotary districts and Rotary Peace Centers, followed by regional and international panels. Shortlisted candidates may be invited for interviews. Final selection is based on academic merit, demonstrated commitment to peacebuilding, leadership potential, and compatibility with Rotary's values.
Funding and Benefits: Rotary Peace Fellowships provide fully funded scholarships, covering tuition fees, living expenses, and travel costs. Fellows receive a stipend to cover their academic and living expenses during the fellowship period. Additionally, they gain access to a global network of Rotary Peace Fellows, alumni, and peacebuilding professionals, creating lifelong connections and opportunities for collaboration.
Fellowship Experience: Selected Rotary Peace Fellows spend their fellowship period at one of the Rotary Peace Centers located in prestigious universities around the world. They engage in rigorous academic coursework, field studies, and practical training to enhance their knowledge and skills in peace and conflict resolution. Fellows also participate in Rotary activities and contribute to peacebuilding efforts in their local communities.
Alumni Network and Impact: Becoming a Rotary Peace Fellow opens doors to a vibrant and supportive community of alumni dedicated to advancing peace worldwide. The Rotary Peace Fellowship alumni network offers ongoing professional development opportunities, mentorship, and collaboration. Alumni contribute to peacebuilding initiatives in various sectors, including government, non-profit organizations, academia, and international organizations.
Conclusion: Rotary Peace Fellowships provide outstanding international students with a unique opportunity to pursue graduate studies in peace and conflict resolution. With a global network of peacebuilders, comprehensive funding, and a transformative fellowship experience, Rotary Peace Fellows become agents of change and advocates for peace. For the most accurate and up-to-date information about Rotary Peace Fellowships, visit the official Rotary International website and explore the fellowship-specific pages and resources.
Please note that scholarship availability and details may have changed since my last update. Therefore, it is essential to consult the official sources, including the Rotary International website, for the most accurate and current information regarding Rotary Peace Fellowships for international students.