SG Academies South-East Asia Fellowship (SASEAF) Programme || Fully Funded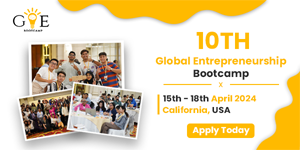 The SG Academies South-East Asia Fellowship (SASEAF) Programme aims to facilitate meaningful collaborations between Singapore's distinguished research institutions and promising postdoctoral researchers from South-East Asia. This fellowship offers a 2-year opportunity to engage in impactful research that contributes to advancements in their respective fields.
The following research topics are preferred but not mandatory. Applicants may propose any field of research done in Singapore's research institutions.
Infectious Diseases*

Population Health/Public Health

Green & Blue Economy, Climate Change, Sustainability research topics.
*Candidates working on infectious diseases topics may take part in the PREPARE programme by NRF and MOH (National Programme for Research in Epidemic Preparedness And REsponse: PREPARE).
APPLICATION PROCEDURE
Review your eligibility before starting your application.

Look up the available professor/ PIs in Singapore research institutions and their research areas.

Reach out to the professor/ PI and jointly develop a short research proposal.

Obtain an in-principle approval from your host professor(s)/ PI(s).

Complete the Application Form. Thereafter, combine all required documents into one single PDF file and upload it here. The order of the documents should follow the list under 'Documents Required for Application' (see below).

Thereafter, please direct your referees here for submission of reference letters.
DOCUMENTS REQUIRED FOR APPLICATION
Research Proposal

Host professor/ PI's in-principle approval sent from his/ her official email ID

Certified copies of diplomas and transcripts

Two recommendation letters from referees (preferably independent referees) stating your suitability for this fellowship