Study in Denmark || Danish Government Scholarships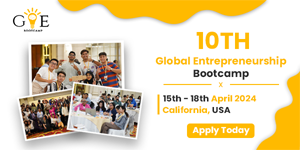 National and European programmes offer scholarships for international students, who wish to study in Denmark through an institutional agreement, as guest students or as a part of an international double degree or joint degree. Certain restrictions and prerequisites apply for the following programmes:
Nordplus
If you are enrolled at a Nordic or Baltic higher education institution, Nordplus may offer a possibility to study in another Nordic or Baltic country as part of your degree.
For further information, contact your home university or the national educational agency. To learn more about the Nordplus programme, please visit www.nordplusonline.org.
Erasmus
The Erasmus programme offers students from the EU/EEA and Switzerland the possibility to study abroad as part of their higher education in their home countries. Exchange range from between 2 and 12 months.
For further information, please contact your home university or the national educational agency of your country.
To learn more about the Erasmus-programme and find out if you are eligible to apply, please visit the website of the European Commission.
Erasmus Mundus/Joint Master Degree
The Erasmus Mundus programme is open to both EU/EEA and non-EU/EAA students. Through the Erasmus Mundus scheme you can apply for a scholarship to study specific Master's degree programmes.
The courses are offered jointly by a Danish institution and another European university or college. Students and scholars must contact the individual Erasmus Mundus Master courses to learn more about scholarships and application procedures.