The Marshall Scholarship is a prestigious award that provides American students with the opportunity to pursue graduate studies at a university in the United Kingdom. This scholarship program aims to foster strong ties between the United States and the United Kingdom by supporting outstanding scholars and future leaders in various fields. If you are an ambitious and motivated student looking to further your education in the UK, the Marshall Scholarship could be your pathway to academic excellence and international experience.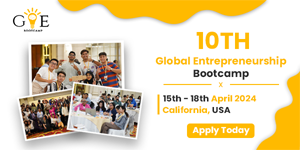 Eligibility Criteria:
U.S. Citizenship: Applicants must be U.S. citizens at the time of application.
Bachelor's Degree: Candidates must have obtained a bachelor's degree from an accredited U.S. institution by the time they take up their scholarship.
Academic Excellence: The scholarship is highly competitive and requires a strong academic record. Typically, successful applicants have a GPA of 3.7 or higher.
Field of Study: Marshall Scholarships are open to students from all fields of study, including arts, humanities, sciences, social sciences, and more.
Scholarship Benefits:
The Marshall Scholarship covers the following expenses:
Tuition and fees at the chosen UK institution.
An annual living allowance to cover accommodation, meals, and other living expenses.
A contribution towards the cost of travel to and from the UK.
Funding for educational and cultural trips.
Assistance with visa and health insurance costs.
Application Process:
Application Period: The application period for the Marshall Scholarship usually opens in late spring and closes in early fall. Be sure to check the specific dates on the official Marshall Scholarship website.
Online Application: Applicants need to complete an online application, which includes personal information, academic achievements, proposed courses of study, and essays.
Letters of Recommendation: Candidates are required to submit letters of recommendation from individuals who can speak to their academic and personal qualities.
Institution Endorsement: Some universities may require candidates to be endorsed by their home institution. Check the specific requirements of your chosen university.
Selection Process: Finalists are typically invited for an interview by regional selection committees.
Notification: Successful applicants are notified of their scholarship award.
Important Notes:
The Marshall Scholarship is a competitive award, and candidates are evaluated based on their academic excellence, leadership potential, and ambassadorial qualities.
Applicants are encouraged to carefully read the guidelines and instructions provided on the official Marshall Scholarship website to ensure a complete and strong application.
Each year, a limited number of scholarships are awarded, so it's important to put in the effort to create a compelling application.
For more information about eligibility, application deadlines, and the application process, visit the official Marshall Scholarship website: Marshall Scholarship. Make sure to thoroughly review the information on the website to increase your chances of becoming a Marshall Scholar and embarking on an enriching educational journey in the UK.