University of Calgary International Scholarship
The University of Calgary, located in Canada, is committed to supporting international students in pursuing their higher education dreams. One of the ways they do this is through the University of Calgary International Entrance Scholarship. In this article, we'll dive into the details of this scholarship program, including its benefits, eligibility criteria, and how to apply.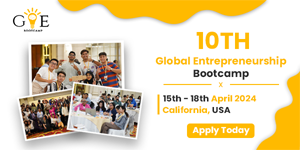 Scholarship Overview:
The University of Calgary International Entrance Scholarship is designed to recognize and reward outstanding international students who have demonstrated academic excellence. This scholarship can significantly ease the financial burden of studying abroad in Canada and make your educational journey more affordable.
Award value
$20,000 (Renewable)
Competition to apply for
High School Prestige Awards Competition
Donor
University of Calgary/Enrolment Services
Award description
Offered annually to undergraduate international students entering first year in any undergraduate degree in the upcoming fall term who have satisfied the university's English Language Proficiency requirement. Renewable in the second, third and fourth year at the University of Calgary, provided recipients achieve a GPA of 2.60 or more over a minimum of 24.00 units in the previous fall and winter terms and continue to pay an international differential tuition fee as an international student.
International students who are required to pay international tuition fees and who are not Canadian citizens or Permanent Residents of Canada
Academic merit.