Global Leaders & Peace Summit in South Korea
We bring to you, the Global Leaders & Peace Summit "Celebrating United Nations Day" which is an initiative to impact the world by bringing world leaders and innovators together as the World Inspiring Leaders Awards.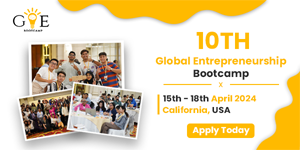 GLPS will take place in Seoul, in the National Assembly Building of South Korea.
Our mission with GLPS is to mobilize youth preparing
#youth2030
. We, the young generation, hold a pivotal role in steering our world through the challenges that lie ahead.
Qualification Criteria
1. Youth aged 15-40
2. Open-minded, highly motivated and passionate
3. Students and young professionals are strongly encouraged to join
4. Committed to realizing the dream of global peace
Benefits
1. Awarded as the World Inspire Leaders
2. Direct engagement with global leaders
3. Connect with kindred spirits – socially active and talented youth
4. Share the impact of your social endeavours
5. Enriching sessions in education and leadership development
6. Insightful diplomatic panel discussions
7. Inspirational keynote addresses
8. Honors and certificates
9. Collaborative academic offerings with esteemed universities
10. Cultural immersions and Seoul exploration
11. Celebrating UNITED Nations Day