Apply for Fem-In-Tech Acceleration Programme 2021. This year's Fem-In-Tech programme builds on the success of the 2020 Fem-In-Tech Development Programme. Click here to learn more about the outcomes.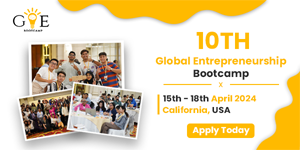 Summary 
The Small Enterprise Development Agency (SEDA), in collaboration with the SA Innovation Summit, bring you Fem-In-Tech – a female-focused acceleration programme for South African entrepreneurs. Fem-In-Tech Acceleration Programme aims to support women-owned businesses to prepare for venture capital investment and other financial-supported growth strategies to scale into new markets. Fem-In-Tech aims to empower women tech and tech-enabled start-ups with the skills to grow and scale their businesses into the continent.
A select cohort of female entrepreneurs will undergo a 6-month acceleration programme where they will build their investment case piece by piece with the help of dedicated mentors. A community of female founders and business enablers will have a purpose of supporting each other and growing their businesses. These founders will also participate in the Fem-In-Tech Demo Day at the upcoming SA Innovation Summit and will be matched to potential business supporters and funders through the Match and Invest Platform.
Why Apply?
Participate in the Fem-In-Tech Demo Day.
Be matched to potential funders & business enablers.
Participate in an Investment Readiness Acceleration Programme.
Be connected to venture capital funding & debt funding.
Selected 10 women will be a part of an overseas trade mission.
Investment Readiness Programme
The Investment Readiness Programme is more than acceleration it is an experience of building equity in the marketplace for you as a founder and your business. The programme focuses on tangible outcomes that build your business as you work through the programme.
e-Learning: Flexible self-paced world class content to fit any founder's schedule.
One-on-One Virtual Mentorship: Captains of industry available at the click of a button.
Community: A tribe of African innovators supporting and inspiring each other.
Access Investment: Facilitated introductions coming from reliable sources.
Criteria
A panel of evaluators will review all the applications and make a selection based on information provided in the application form. The Top 40 applicants will go through an interview process with a panel of expert judges to select the Top 30 Female Founders.
The Team: South African Female Founder / Co-Founder. More than one founder and a strong team.
Business Overview: ≤ 5 Years in Operation (min. 1 year). Stage of development: Angel / Venture Capital.
Product and Innovation: Is the product/service innovative and unique? Product maturity: minimal viable product/early stage/ready to scale. Competitive advantage (IP / Trade Secret)?
Market Demand: Are customers, segment sizes, distribution and after-sales proven? Sound knowledge of alternatives and competitive advantage.
Scalability: Can the team and offering grow quickly, outpace competitors, and penetrate new markets? Is there a sound business plan?
Revenue/Feasibility: How is revenue generated? Have operations, marketing, pricing, volume, costs, risk mitigation, and return on investment been quantified?
OYA Opportunities is in Telegram too. Catch us here