Europe Exchange Programs || Fully Funded || Apply Now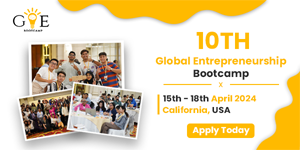 We are looking for motivated volunteer who want to serve, learn and experience an extraordinary year in our placement. The activities are concentrated mainly on work with children at risk and seniors: -In Kaspian a low-threshold centre that dedicates to young people of 7 to 23 years and runs free-time activities and sport; improves the lives of kids and youth through easily accessible programs; helps them using methods of social work, leisure, participatory and preventive activities, as well as through education. -In the house of social services that provides various services, care and housing up to 40 people who have reached retirement age or people who need the provision of social services and are dependent on the assistance of another natural person. Assistance is in various activities such as therapies; playing board games; exercise and relaxation, accompaniment clients; etc. In our program we plan to host up to 14 volunteers in Bratislava and other cities.
"People Have the Power" is a project for *7 months*. A mobilizer of ideas and a resource of tools that will allow young people to learn with each other, increase their awareness as human beings and citizens, be empowered to express themselves and put their ideas into action. This volunteering project will involve 8 young people (1 from each country) , between 18 and 30 years old, to cooperate and develop personally and their skills in topics connected to active citizenship. By taking part in this project, volunteers will be involved in activities such as: – Implement of surveys' results; – Local interventions; – Creation of Podcasts to raise awareness to different subjects. Volunteers will also support the work of an international NGO (face to face and/or digital work) in the field of non-formal education (national and international seminars, international projects, local partnerships, school actions), developing their skills and learning to work in an international atmosphere.
The volunteer will be involved in all activities as a full member of the team of M24. The general tasks are updating the website and the social media networks, administration, organization of projects and events, public relations, working in the student cafe, as well as the organisation and implementation of the weekly movie theaters. In addition, the volunteer will also have enough time and support to organize an own project based on his/her personal interests. Previous project parts were for example organizing concerts, movie nights, screen printing workshops, journalism courses for school newspapers, photo and video courses and intercultural evenings for local young people.
Global Schools launches its call for the third cohort of the Global Schools Advocates Program to build the capacity of primary and secondary school teachers to integrate sustainability in school communities.
The Global Schools, an initiative of the United Nations Sustainable Development Solutions Network (UNSDSN), is launching another call for Global Schools Advocates to build the capacity of educators to integrate Education for Sustainable Development (ESD) in classrooms and schools. All primary and secondary teachers worldwide are invited to apply, including the 45,000+ teachers already in the Global Schools network of 1,000+ schools in 80+ countries.
The core of our project is Agape House, this is a youth community started summer 2017 in the organizations old vicarage. Here can both swedes and international young adults live together and the vision for the community is not only to be use for accommodation but also to been an open house a few days a week for the area's many young people. The Agape youths living here will have an important role in the open house, where everyone will be welcome to come and spend time with each other, share food, play games and talk about everything, big and small. The young people living here will also be involved in the organization´s daily activities and help out with the various different groups and practical work in the congregation together with employees. We want to run a project for 11 months, because of the setups of our groups and considering all involved.