Applications are open for METI Government of Japan Internship Program 2021. Eligible applicants are those who have the nationality of OECD countries which is on DAC list (Excluding China). Information sessions will be held online. Please note that even non-participants in information sessions can apply for internships. Recruitment information sessions for host companies will be held online.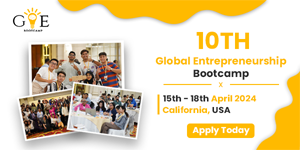 Satellite Offices
Host companies are determined after matching by the Program Office and subsequently approved by the Screening Committee. The location of Satellite Office are
Vietnam(HCMC/Hanoi/Da Nang)
Thailand(Bangkok)
Indonesia(Jakarta)
Malaysia(Kuala Lumpur)
India(Delhi/ Gurgaon/Chennai/Bangalore)
Indonesia( Jakarta, Bandung)
Cambodia (Phnom Penh)
Main Responsibilities
Candidates on this METI Government of Japan Internship Program 2021 must be
Formulating an internship plan (roles/goals, etc. of an intern) discussing with the Internship Manager.
Participating in pre-training, Kickoff training, follow-up training, and wrap-up presentation.
Engaging in an internship during the designated period.
Strive for good communication as much as one can in teleworking
Taking responsibility for their own safety and health thoroughly. Contact with the Program Office and the host company regularly, continually reporting or consulting with them.
Being obliged to handle some tasks requested from the program office (document, notification, and report) not only during the internship period but also before and after the internship.
Appropriate behavior required as a recipient of public funds from the Japanese government.
Requirements
Agreeing with the purpose of this program and willing to cooperate with Japanese businesses for promoting internationalization and overseas business development, and building networks with overseas universities etc.
Holding citizenship of an eligible country or region.
Those who can do the internship in the designated Satellite Office.(5 days a week from Monday to Friday)
Proficiency in Japanese language (JLPT level N3 or higher) or proficiency in English.
Applicants must be able to submit a school or university enrolment or graduation certificate and a letter of recommendation from the (enrolled/graduated) university or company etc.
Able to submit certificates of various qualifications(IELTS・TOEIC・TOEFL・CEFR・JLPT etc.)
Able to undertake required training and engaged in internship at designated times at the designated Satellite Office or home.
Able to participate in internship in accordance with the timetable which the Program Office appoints.
Able to strive for good communication as much as one can in tele-working
Satisfying with any other individual conditions required by each company.
Those who have not participated in this program from FY2016 to FY2020.
OYA Opportunities is in Telegram too. Catch us here