Apply for Full Scholarship at Queensland University of Technology in Australia. The deadline for this application is 31st July 2021.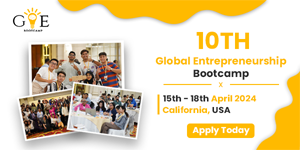 About:
The Queensland University of Technology is a public research university located in the urban coastal city of Brisbane, Queensland, Australia. QUT is located on two campuses in the Brisbane area viz. Gardens Point and Kelvin Grove
Scholarship Description:
QUT International PhD Positions in Data Science, Australia is open for International Students . Also, the scholarship allows PhD level programs in the field of Data Science taught at Queensland University of Technology . Likewise, the deadline of the scholarship is 31 Jul 2021.
Degree Level:
QUT International PhD Positions in Data Science, Australia is available to undertake PhD level programs at Queensland University of Technology.
Available Subjects:
PhD degree program in Data Science
Check Out:
Scholarship Benefits:
You'll receive an allowance of AU$30,000 per annum (full-time, fixed-rate) for three years to support living costs during full-time study and consideration for an HDR tuition fee sponsorship if you're an international student.
Eligible Nationalities:
International Students
Eligibility Criteria:
To be eligible, the applicants must have a master's degree from a recognized university.
Application Procedure:
To be considered for this bursary, students must take admission in the PhD degree at the university. After getting enrolled applicants To apply for this application , submit the following documents to Dr. Paul Wu
Supporting Documents: Applicants are required to submit the following documents:
Also, CV
Likewise, a cover letter
A summary (up to two pages) of your career outlining your experience in data science practice or research
Likewise, contact details of three referees (full name, email, and phone number)
Furthermore, full academic transcripts
English language results (if required)
Additionally, Proof of citizenship.
Likewise, to be eligible for this excellent program applicant must meet the entry requirements at the university.
Moreover, you must have an English language IELTS level of 6.5 or higher, with a minimum of 6.5 in written English
Join us on Telegram for more opportunities!
Visit oyaop.com and oyaschool.com for more scholarship opportunities.