Apply for Full Scholarship at University of Massachusetts Boston in the USA. The deadline for this application is 5th November 2021.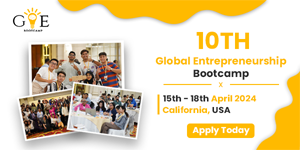 About:
The University of Massachusetts Boston is a public research university in Boston, Massachusetts. It is the only public research university in Boston and the third-largest campus in the five-campus University of Massachusetts system. Also, UMass Boston is the third most diverse university in the United States.
Scholarship Description:
Out-Of-Station & international awards at University of Massachusetts, USA is open for International Students . Also, the scholarship allows Undergraduate level program in the field of All Subjects taught at University of Massachusetts Boston . Likewise, the deadline of the scholarship is 05 Nov 2021.
Degree Level:
Out-Of-Station & international awards at University of Massachusetts, USA is available to undertake Undergraduate level programs at University of Massachusetts Boston.
Available Subjects:
Following subject are available to study under this scholarship program.
Scholarship Benefits:
The applicants will get $20,000 towards the undergraduate program applied for at UMASS under this application .
Eligible Nationalities:
International Students
Eligibility Criteria:
To be eligible, the applicants must meet all the following/given criteria:
The applicants must be first-year undergraduate students
Application Procedure:
The incumbent must meet the following for Full Scholarship in the USA:
Applicants can apply for a UG program at UMASS via the university application portal, Common Application, or Coalition for College Application. The scholarship does not require a separate application.
Additionally, the students must present the following documents to the university:
Official high school and college transcripts
Transcripts must be evaluated by an authorizing agency and translated into English.
Likewise, verification of financial support
Also, affidavit of support
Furthermore, essay
Likewise, letter of recommendation
Additionally, applicants must have a Cumulative GPA of at least 3.0 – 3.2 in their previous educational qualifications to be accepted at UMASS.
Likewise, the applicants must attain minimum scores in the following English language proficiency tests:
TOEFL IBT – 80
Furthermore, TOEFL CBT – 213
Join us on Telegram for more opportunities!
Visit oyaop.com and oyaschool.com for more scholarship opportunities.