Apply for Fully Funded Scholarship at University of Miami in USA. The deadline for this application is 1st November 2021.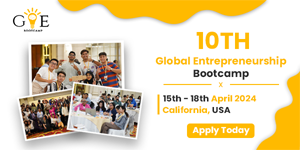 About:
The scholarship are for an undergraduate degree. The Stamp Scholarship is the most prestigious award available to the students of the University of Miami.
Scholarship Description for Fully Funded Scholarship in USA
This Scholarship is Fully-Funded for international students. The Miami stamps scholarship will cover your full tuition, standard room, and board, textbooks, s one-time allowance for the purchase of a computer, and for undergraduate research and conferences, $12,000 Will be awarded.
Also, the University of Miami is partnering with the Stamps Scholars Program to provide multi-year scholarships to motivate students and help skilled leaders achieve their goals and survive.
The Applicants of Stamp Scholarship is to attend the University of Miami Scholarship. Likewise, candidates will compete with professors at the University of Miami and the current academics during this summer program.
Scholarship Coverage:
The insurances of the University of Miami Stamps Scholarship 2021 is:
Full tuition and fees.
Similarly, Standard room and board.
Textbooks.
Also, attend the biennial Stamp Scholars National Convention and access to a growing network of Stamp Scholars at 40 universities across the country۔
Furthermore, For the purpose of a computer a one-time allowance.
You may access the $12,000 enrichment fund which may be used toward study abroad, unpaid internships, undergraduate research, conferences, leadership development, and other educational purposes the University of Miami and the Stamps Family Charitable Foundation.
Additionally, at the start of the academic year, Stamps Scholars Orientation.
Likewise, During the academic year, Scholars educational and leadership programs and opportunities
Eligibility Criteria 
To be qualified for the University of Miami Stamps Scholarship 2021, you must satisfy the following conditions for Fully Funded Scholarship in USA:
Required Languages: English.
Eligible Countries: All World Countries.
Moreover, to take Admission at the University of Miami is very competitive.
The final decision on all Scholarship Awards will make by the Scholarship Committee will make the final determination on all scholarship awards.
Additionally, to be eligible for scholarships, international candidates must submit a full application for admission with all academic credentials, including a bank letter by the deadline below.
Documents required:
Official test scores from the Test of English as a Foreign Language (TOEFL) or the International English Language Testing System (IELTS).
Similarly, General Secondary Certificate of Education.
Official Transcripts
Also, official English Test Scores
Likewise, Letter of Recommendation
Join us on Telegram for more opportunities!
Visit oyaop.com and oyaschool.com for more scholarships opportunities.