Apply for Fully Funded Scholarship at University of Oxford in the UK. The deadline for this application is 15th September 2021.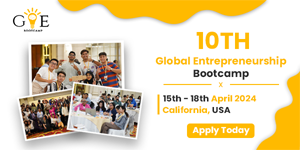 Description:
The Southern African states are prominently among the over 22 designated Rhodes constituencies awarded Rhodes Scholarships. Additionally, applications are hereby invited from suitably qualified candidates from the Southern African states for an opportunity to study in the United Kingdom through this prestigious scholarship program.
Also, this application guide contains only constituency-specific information on Rhodes Scholarships to Oxford for applicants from South Africa, Botswana, Lesotho, Malawi, Namibia and eSwatini.
About:
The Scholarships for these countries are from a regional secretariat based in Johannesburg. There are:
Four Scholarships every year for applicants from South Africa-at-Large,
Also, one for applicants from KwaZulu-Natal,
Similarly, one for an applicant from one of: Botswana, Lesotho, Malawi, Namibia and eSwatini, and
Likewise, one each for applicants of or from Diocesan College, Rondebosch; South African College School, Newlands; Paul Roos Gymnasium, Stellenbosch; and St Andrew's College, Grahamstown (including their identified partner schools, which are listed here).
Eligibility Criteria
Nationality/citizenship: You must be a citizen or legal permanent resident of South Africa, Botswana, Lesotho, Malawi, Namibia or eSwatini.
Additionally, you must have resided for at least five years within the period of ten years immediately preceding your application in South Africa, Botswana, Lesotho, Malawi, Namibia or eSwatini
Likewise, upon 1 October 2021, you must be at least 19 and have not reached your 25th birthday (Age requirement varies depending on your course of study or condition of your graduation)
 Furthermore, in this respect, please note carefully the requirements for your chosen course at Oxford.
Application Procedures
The incumbent must meet the following for Fully Funded Scholarship in the UK:
How-to-Apply: You can apply online from 01 June 2021 via the scholarships tab.
Also, you must submit your application online, with all supporting documents, by 23:59 Greenwich Mean Time (GMT) on the application closing date
Useful Links: Please Read Carefully;
Visit the Official Website for Further Details
Join us on Telegram for more opportunities!
Visit oyaop.com and oyaschool.com for more scholarships opportunities.