Apply for Fully Funded Scholarship at Utrecht University in Netherlands. The deadline for this application is 15th July 2021.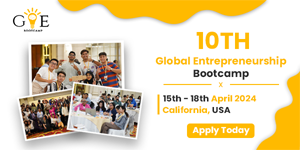 Description:
Utrecht University PhD Positions in International Research Project, Netherlands is open for International Students . Also, the scholarship allows PhD level program in the field of International research project taught at Utrecht University.
Degree Level:
Utrecht University PhD Positions in International Research Project, Netherlands is available to undertake PhD level programs at Utrecht University.
Available Subjects:
Following subject are available to study under this scholarship program.
Scholarship Benefits:
The Utrecht University will offer a temporary position (1.0 FTE), initially for a period of 4 years. The gross salary ranges between €2,395 in the first year and €3,061 in the fourth year (scale P according to the Collective Labor Agreement Dutch Universities) per month for full-time employment. Salaries are supplemented with a holiday bonus of 8% and a year-end bonus of 8.3% per year.
Eligible Nationalities:
International students
Eligibility Criteria:
To be eligible, the applicants must meet all the following criteria for Fully Funded Scholarship in Netherlands:
The preferred candidate should have a degree in a quantitative field, such as animal health economics, veterinary epidemiology, genetics, and quantitative biology. Preferably the candidate has a background, but at least an interest, in livestock production. Proficiency in English, both written and oral is required.
Also, good communication skills are essential for this interdisciplinary and international collaboration project.
Application Procedure:
To apply for this studentship, applicants must complete the online application form at the university.
Supporting Documents: Must provide all the following documents:
Likewise, Photocopy of your passport
Photocopy of the University Degree
Additionally, Academic Certificate containing:
Official Stamp.
Furthermore, for taking admission, applicants must meet all the entry requirements of the university.
IELTS, Academic Module. Minimum score: 6.5 overall band, at least 6 for writing.
TOEFL, iBT. Minimum score: 93, institutional scores are not accepted. Please tell ETS to send your original results report to Utrecht University (the TOEFL institution code for Utrecht University is 9062).
Cambridge Certificate:
Also, Cambridge English C1 Advanced (CAE). Minimum score: 176 total, 169 writing
Cambridge English C2 Proficiency (CPE). Minimum score: 180 total, 169 writing.
Join us on Telegram for more opportunities!
Visit oyaop.com and oyaschool.com for more scholarships opportunities.