Postdoctoral Fellowship is available at the National University of Singapore Asia Competitiveness Institute. The RA will be a member of the ACI research team, working under Professor Paul Cheung, to work on a number of projects. The ACI is specifically looking for candidates with experience in quantitative research methods. The candidate must be comfortable and proficient with statistical software such as Stata.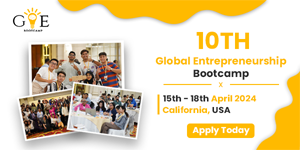 Candidates should have an interest in public policies and economies, as well as the ability to work independently with minimal supervision and a strong willingness to learn about new topics and tools. Excellent written and spoken English is essential.
Job Responsibilities
Candidates on this Postdoctoral Fellowship at the National University of Singapore must
Conduct quantitative research.
Perform quantitative data analysis, simulation, and estimation on ongoing and new research projects.
Publish research in peer-reviewed journals.
Contribute to papers, research briefings, book chapters, and summaries.
Prepare presentation materials for meetings, conferences, etc.
Prepare manuscripts for submission and other administrative work.
Qualifications
PhD in Economics, Mathematics or equivalent.
Familiar with the Economic Development of China and its trade relationship to ASEAN.
Familiar with working with large economic datasets for statistical analysis.
Good track record in publishing in peer-reviewed journals.
Demonstrate good organizational and analytical skills.
Excellent verbal and written English.
Able to multitask and manage tight timelines as a week as able to commit to at least 1 year of service.
Able to work in a team as well as independently. Must be highly self-motivated.
Application
Please include the following documents in the application and send electronic submissions to [email protected]
One-page cover letter, with a brief statement of relevant research experience
Curriculum vitae
Certificates & Transcripts (undergraduate, Masters and PhD, as relevant): Scanned copies for initial application
One writing sample (min. 500 words)
Details of two referees (preferably academic) who can comment on the applicant's academic abilities and research experience
OYA Opportunities is in Telegram too. Catch us here