Call for Applications: Postdoctoral Fellowship 2021 at the University of the Western Cape. The School of Public Health, University of the Western Cape seeks to recruit a full-time Postdoctoral Fellow beginning from September 2021. Furthermore, the Postdoctoral Fellow will be required to register at the University of the Western Cape, and will work on a 3-year project that aims to strengthen community engagement in public health research in South Africa.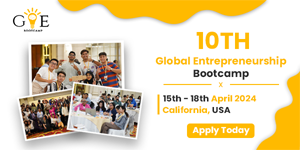 The fellowship covers the following content and methodological areas
Evidence synthesis (including qualitative systematic review, narrative review, scoping review, rapid review).
Qualitative primary research (including interviews, focus group discussions, participant observation and participatory action research).
Implementation science or knowledge translation (including community engagement).
Study participation or community engagement in public health research.
Benefits
The fellowship is initially available for one year, starting from September 2021 (or close to that), ranging between R330000.00 and R370000.00 (tax-free) per annum. Renewal for further years (up to a maximum of 3 years) will be considered depending on satisfactory performance and continued funding.
Eligibility
Eligible applicants for this Postdoctoral Fellowship at University of the Western Cape should have
Completed a PhD in the last five years and may not have held a prior permanent academic post. For applicants who did not obtain their qualification in South Africa, a valid SAQA certificate should be in hand at the time of application.
Experience and expertise in qualitative primary research and evidence synthesis.
Also, a strong academic record with evidence of research experience and peer-reviewed publications.
All candidates will be considered, but preference will be given to a suitably qualified South African citizen or permanent resident.
Application Procedure
Eligible candidates should provide the following
A cover letter by the candidate motivating suitability to the position available.
A one-page summary outlining their research interest and how this opportunity may advance that.
A full CV including all conference attendance, publications and other scholarly research output.
Evidence of publication record and writing skills (which can be copies of or a link to a relevant peer-reviewed publication).
An academic transcript.
Names and contact details of at least 3 referees who have supervised or worked with the candidate and can speak to their experience and skills.
Candidates should send inquiries and completed applications to Carnita Ernest, [email protected]. Please use the subject heading: Application for Postdoctoral Fellowship
OYA Opportunities is in Telegram too. Catch us here