Applications are open for Research Fellowship in Innovation & Enterprise at the National University of Singapore. The National University of Singapore is partnering with Enterprise Singapore to offer the Innovation & Enterprise Fellowship Programme. This program seeks to: (1) develop industry relevant innovations and enterprise talents from existing researchers, scientists, and engineers; and (2) expand the pool of deep-tech technical talents engaged in innovations and enterprise activities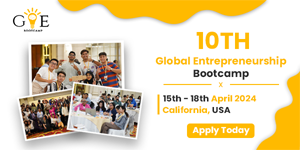 It welcomes technical talent such as researchers, inventors, those with extensive education or are professionals in specialized fields to apply. Successful candidates will also be attached to venture intermediaries such as a corporate or deep tech accelerator, or their portfolio start-ups, for the duration of the programme. Furthermore, successful candidates will also be given the opportunity to go through the NUS Graduate Research Innovation Program (GRIP).
Focus Areas 
PhD holder with work experience in one or more of the following areas
Food Science and Technology (including AgriTech, AquaTech, plant-based protein, etc.)
Clean Energy (including Li recycling, Energy Storage and Cooling Technologies, etc.)
Technology Enhanced Learning
Health Technologies
Biomedical Diagnostics and Therapeutics
Digitalisation (including Digital Finance, Digital Analytics, Digital Marketing, etc.)
Eligibility
Applicants for this Research Fellowship at the National University of Singapore must belong to at least one of the following profiles
Experience as researcher, inventor, scientist or engineer in Institute of Higher Learning.
PhD holder in a Science, Technology, Engineering or Mathematics discipline.
Diploma, bachelor's degree, master's degree or PhD holder who is currently in: a technology and product development role, with at least 3 years of working experience; or a business and market development role, with an aptitude in Science, Technology, Engineering and Mathematics discipline, with at least 3 years of working experience.
No prior experience in research translation or technology commercialization is necessary, but applicants should have an aptitude or passion in these areas.
OYA Opportunities is in Telegram too. Catch us here