The National University of Singapore invites applications for the position of Research Fellowship in the Department of Information Systems and Analytics, School of Computing (SoC). SoC is strongly committed to research excellence in all its dimensions: Searching for fundamental results and insights, developing novel computational solutions to a wide range of applications, building large-scale experimental systems and improving the well-being of society. It seeks to play an active role both internationally and locally in the core and emerging areas of Computer Science and Information Systems.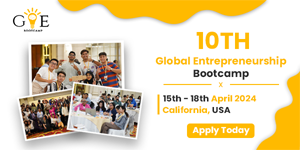 Areas
The Research Fellow will be responsible for working closely with the Principal Investigator and lab members on deep learning for 3D computer vision. He/she should possess experience or interest in the following research areas:
3D computer vision
Deep learning
Machine learning
Qualifications
For this Research Fellowship at the National University of Singapore, candidates must have
A PhD degree in a relevant area
Excellent programming ability in Python/C/C++
Excellent knowledge in deep learning frameworks, e.g., PyTorch, Tensorflow, Nengo
Good written and verbal communication skills in English as well as familiarity with non-fully supervised learning.
Furthermore, prior publications in major computer vision (CVPR/ICCV/ECCV) or machine learning (NeurIPS, ICML/ICLR) conferences are a plus.
The National University of Singapore is the first autonomous research university in Singapore. It is also the oldest higher education institution in Singapore. NUS ranks 1st in Singapore & the Asia Pacific, and 22nd in the world according to the 2018 Times Higher Education World University Rankings. Similarly, 11th in the world according to the 2019 QS World University Rankings.
OYA Opportunities is in Telegram too. Catch us here