Apply for Fully Funded Scholarships at Macquarie University in Australia. The deadline for this application is 31st August 2021.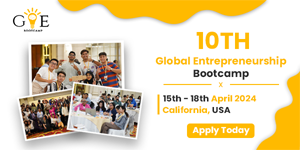 Description:
Macquarie University – Australia offers fully funded PhD Scholarship in Financial Econometrics to eligible and outstanding domestic and international students who wish to enroll in a PhD research program at the institution for 2020/2021 academic session.
Also, this project intends to contribute to our understanding of financial market risks using intraday high-frequency financial data and advanced financial econometric tools, thereby enable better risk management and improve our ability to maintain the stability of the financial system. Additionally, the Ph.D. student will be supervised by Professor Shuping Shi from the Department of Economics at Macquarie Business School.
Check Out:
Scholarship Benefits: 
The funding program is of the Tuition Fee Offset and a Macquarie University Research Excellence Scholarship (MQRES) Living Allowance/Stipend. Also, the fee component of the grant is currently at AUD $28,092 per annum (2020 rate, tax-exempt).
Eligibility Criteria:
Candidates must posses the following eligibility criteria for the fully funded PhD Scholarship in Financial Econometrics at Macquarie University for Fully Funded Scholarships in Australia:
Domestic and International students;
Similarly, students admitted to the Bachelor of Economics (Honors) program;
Applicants must have completed an MSc program in the relevance field.
Also, applicants must hold an offer for a full-time PhD program at Macquarie University, Australia.
Likewise, should have a background in econometrics and a strong interest in the financial market.
Also, applicants must provide evidence of meeting the Macquarie University's minimum English language proficiency requirements.
How- To- Apply
As part of the application process for the opportunity, eligible candidates must take admission in the PhD degree program at Macquarie University. Also, after, candidates will be in for this education award.
Join us on Telegram for more opportunities!
Visit oyaop.com and oyaschool.com for more scholarship opportunities.