Apply for Vacancy for ABE Instructor at Seattle Colleges in the USA. The deadline for this job is 31st July 2021.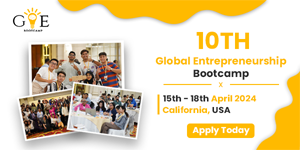 Position Summary
The Seattle Colleges are looking for innovative and dedicated faculty members, who have a demonstrated commitment to working within a college community that is diverse and serves students from a broad spectrum of socioeconomic and academic backgrounds. Furthermore, faculty will teach part-time in a wide range of ABE (Adult Basic Education) and Adult High School Completion (GED/HS+) courses at the pre-college level, including Basic Math, Algebra, GED Communications, and Social Studies. Similarly, successful applicants will have the ability to work effectively with students, colleagues, staff and others in a campus climate that promotes cultural diversity and multicultural understanding in an urban environment.
Application Requirements
A complete application will include:
An attached Resume/Curriculum Vitae outlining your educational and teaching experience.
Also, an attached brief Cover Letter summarizing your experience and teaching philosophy.
Applicants who are interviewed may be required to provide proof of degree.
Required application materials must be completed and submitted online.
Please review the Seattle Colleges website for the latest information on COVID-19 updates and procedures.
Qualifications
Master's degree in Adult Education, Secondary Education, English, Math, Science, History, or in a related discipline.
Likewise, demonstrated ability and commitment to teach ABE/GED/HS+ or other pre-college courses.
Also, working with, adults, high-schooled aged youth, and diverse at-risk populations in a community college, university, or high school setting.
Innovative teaching methods including the use of technology and collaborative learning.
Additionally, the ability to work collaboratively with others in a professional setting.
Physical Requirements
Ability to perform a range of physical motions, exerting up to 25 pounds; lifting and carrying up to 25 pounds; standing, walking, sitting for long periods of time. Also, kneeling, squatting, and stooping; and traversing up and down stairs.
Accommodation Statement
Seattle Colleges follows the Americans with Disabilities Act (ADA) and provides the following information as a guideline for applicants: the ability to operate office equipment. Likewise, the ability to read and verify data and prepare various materials, and the ability to exchange information on the phone or in person.
Visit oyaop.com and oyaschool.com for more job opportunities.