Apply for Vacancy for Associate Director at Marymount University in the USA. The deadline for this job is 31st July 2021.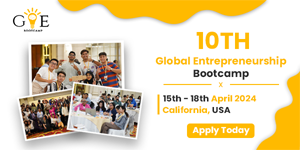 Job Summary:
Reporting to the Director of Admissions, the Associate Director of Admissions is a senior member of the Admissions Staff who also indirectly reports to all senior leadership within the department of enrollment management and is responsible for contributing to the recruitment and yield strategies for Marymount University. Also, in particular, the Associate Director will play an instrumental role in the creation, implementation, and maintenance of events and communications for a variety of audiences that support the strategic initiatives of the Office of Admissions and University as a whole.
Duties:
Helps oversee databases to ensure data integrity, timely imports of leads, proper segmentation of audiences and successful movement of prospects through the admissions funnel.
Likewise, oversee internal communication campaigns and liaise with the Office of Marketing & Communication.
Manages communication audiences and writes appropriate copy. Implements a communication flow using a data-driven approach that drives prospective students through the funnel; evaluates efficacy using open & click rates.
Furthermore, participates in professional development to stay current on marketing and communication trends, assists Director with vendor relationships.
Consults with academic and student services departments to update communications based on latest data & initiatives.
Additionally, assist in the development of admissions related events from recruitment through yield, including, but not limited to: Open Houses, Information Sessions, Group Visits, and Admitted Student Events.
Review applications for admission, evaluate academic credentials and extracurricular involvement and make recommendations to the Director of Admissions.
Similarly, represent Marymount University to prospective students and families on- and off campus during information sessions, school visits, college fairs, yield events, etc.
Perform other duties as assigned by the Director of Admissions.
Other Responsibilities:
The incumbent must meet the following for Vacancy for Associate Director in the USA:
Excellent verbal and written communication skills.
Also, professional judgment and discretion.
Excellent project management skills and ability to meet deadlines.
Additionally, ability to work unsupervised and take initiative on projects as well as to see projects through completion.
Team-orientated and willing to assist other staff when needed to complete tasks and achieve goals
Similarly, strong data analysis and technical skills.
Key contributor to the Enrollment Management Leadership Team
Likewise, position requires working periodic weekends and evenings.
Perform other duties as assigned.
Requirements:
Education
Bachelor's degree
Experience
3 – 5 years of experience working in a University setting in admissions
Visit oyaop.com and oyaschool.com for more job opportunities.