Apply for Vacancy for Compliance Manager at Cornell University in the USA. The deadline for this job is 31st July 2021.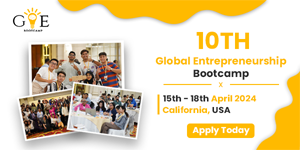 Description:
The College of Agriculture and Life Sciences (CALS) at Cornell embraces diversity and seeks candidates who will contribute to a climate that supports students, faculty, and staff of all identities and backgrounds. We strongly encourage individuals from underrepresented identities to apply.
CALS is a pioneer of purpose-driven science and Cornell University's second-largest college. We work across disciplines to tackle the challenges of our time through world-renowned research, education, and outreach. Likewise, the questions we probe and the answers we seek focus on three overlapping concerns: natural and human systems; food, energy and environmental resources; and social, physical, and economic well-being.
Duties:
The incumbent must meet the following for Vacancy for Compliance Manager in the USA
Preparing financial reports to the association Executive Directors and Finance Administrators based on review of year-end accounting and tax information submitted.
Also, creating risk assessment tools and documents to evaluate each association's adherence to critical internal controls to protect association assets.
Writing accounting review reports to associations indicating any errors in accounting procedures or financial statement presentations.
Likewise, participating in the preparation of reports for federal, state, and internal reporting purposes, including data to support the State budget request for Cooperative Extension 224 funds.
Monitoring the accounting software needs of associations and ensuring that upgrades or trainings are available on a timely basis.
Furthermore, remaining current with all government laws, Cornell University policies and procedures, and the latest in generally accepted accounting principles.
Additionally, researching tax issues and communicate with IRS as needed.
Qualification:
We are looking for an individual that excels at building relationships with multiple stakeholders and can provide guidance to non-profit organizations. Additionally, the University needs someone that has strong customer service skills with a focus on excellence.
Bachelor's degree in accounting/business or master's degree in relevant field and 3+years of experience in financial management (accounting, budget control, tax regulations for non-profit organizations, etc.), or the equivalent combination of education and experience.
Likewise, good working knowledge of software programs, such as Microsoft Excel and Word.
Experience in and in computer programming, such as designing and developing reports.
Excellent communication, interpersonal, and presentation skills, including ability to communicate effectively in writing and verbally with many and varied contacts.
Similarly, strong organizational skills and attention to detail.
Also, ability to work cooperatively and respectfully in teams.
Must be proactive and committed to accomplishing objectives with limited oversight.
Experience in developing and/or presenting accounting education programs to diverse audiences both in-person and using remote video conference technology.
Moreover, must demonstrate the highest levels of ethics and personal integrity.
Ability to learn a31nd use Cornell University financial reporting tools as required and relevant to the responsibilities of the position, including FIDO, Velexio, Excel, and Acumatica.
Furthermore, must be able to meet the travel requirements of the position, including having reliable transportation or having and maintaining a valid New York State driver's license.
Visit oyaop.com and oyaschool.com for more job opportunities.