Apply for Vacancy for Development Specialist at Indiana University Purdue University in the USA. The deadline for this job is 31st July 2021.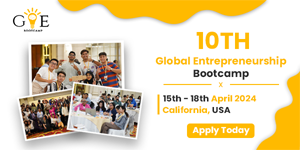 Description:
The Fund Raising School offers 20 public courses, four certificates, and customized training designed to bolster the fundraising efforts of professionals, board members, and volunteers in the nonprofit sector. Our alumni meet or exceed their fundraising goals at a rate higher than the national average due to in-depth curriculum informed by leading-edge research from the IU Lilly Family School of Philanthropy. Additionally, public courses are taught in-person in Indianapolis as well as other cities across the United States, while custom training is delivered at the locations of partnering organizations around the world. Likewise, the Fund Raising School has a strong online presence via virtual and asynchronous courses as well as through quarterly webinars and a weekly podcast.
Job Summary
Through innovation and expertise, the Associate Director, Curriculum Design ensures that The Fund Raising School (TFRS) remains on the leading edge of research-based content and curriculum in public courses, custom training, webinars, and podcasts. Also, this position is responsible for identifying and creating new courses and certificates while also updating current courses at the highest levels of quality and relevance. Likewise, the ideal candidate will have capability to understand research studies and academic journal articles and have ability to translate research-based findings into practical, professional development curriculum for adult learners in an executive education environment.
Responsibilities:
The incumbent must meet the following for Vacancy for Development Specialist in the USA:
In coordination with educational leadership, faculty, and/or staff, designs curriculum for students, courses, degree programs, or schools.
Also, consults with faculty to determine curricular needs and identify gaps; creates course objectives and outcomes to reach targeted learning.
Reviews proposals to modify existing course curriculum and create new courses; ensures accuracy of information and determines whether proposal aligns with standards and objectives for the course.
Additionally, assists with preparation and dissemination of course materials, such as course syllabi, textbook selection, course packs, and other related materials.
Furthermore, analysis of feedback from faculty regarding curricular outcomes.
Manages curriculum mapping process. May take on special projects or escalated curriculum issues.
Moreover, makes process recommendations to manager for improved operational efficiency
Skills:
Proficient communication skills
Moreover, maintains a high degree of professionalism
Demonstrated time management and priority setting skills
Additionally, demonstrates a high commitment to quality
Possesses flexibility to work in a fast paced, dynamic environment
Similarly, seeks to acquire knowledge in area of specialty
Highly thorough and dependable
Likewise, demonstrates a high level of accuracy, even under pressure
Possesses a high degree of initiative
Also, ability to influence internal and/or external constituents
Visit oyaop.com and oyaschool.com for more job opportunities.