Apply for Vacancy for Director of Innovation at Whittier College in the USA. The deadline for this job is 31st July 2021.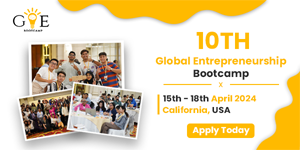 Description:
Whittier College is an independent, four-year Liberal Arts College distinguished by its small size (1600 undergraduates) and a nationally-recognized liberal arts program. Likewise, Whittier College has a history of strong and innovative interdisciplinary programs and a diverse student body. Also, the College is ideally situated in the scenic hills eighteen miles east of downtown Los Angeles.
Director of Innovation and New Ventures
The Innovation and New Ventures Office at Whittier College seeks a Director. Reporting to the Vice President, the Director of Innovation and New Ventures is responsible for identifying, recommending, and launching new revenue initiatives for the institution.
Responsibilities:
Research leading-edge trends in higher education to identify new opportunities for revenue growth.
Additionally, evaluate cutting-edge education technologies with the potential to disrupt the higher education marketplace.
Conduct peer college reviews to gain a better understanding of the Colleges competitive position in the marketplace.
Also, assess ground-breaking new business models and innovative approaches to conducting business in higher education.
Prepare detailed financial analysis and reports to determine the viability of new initiatives.
Moreover, monitor key performance indicators against benchmarks of organizational success for new initiatives.
Provide leadership and oversight for the development, direction and coordination of new revenue initiatives that expand the reach of the College and deliver its educational programs to a broader adult professional audience.
Likewise, collaborate with campus leaders, marketing, finance instructors across academic departments shape new revenue opportunities and apply market research and business analytics to maximize success.
Furthermore, champion new opportunities across the organization, working collaboratively to execute plans for developing new business; maintaining existing client relationships and developing new business products and models in concert with campus leadership.
Also, identify and recruit faculty and external experts to provide experiential and skill-based learning opportunities to a larger adult professional market.
Knowledge and Education:
Master's degree in business or related field required. Educational background in strategy, finance, economics, and marketing. Demonstrated knowledge of financial forecasting and budget development.
Visit oyaop.com and oyaschool.com for more job opportunities.