Apply for Vacancy for Financial Administrator at Delaware State University in the USA. The category of the position is Business and Financial Services.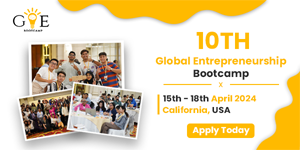 General Description 
The Financial Administrator I is responsible for the operations of post-award grant administration, which includes relative accounting duties and serving as the principal investigator's contact for grants and contract accounting functions. Also, the incumbent in this position acts as accounting liaison with respect to journal entries, reporting, analysis and reconciliation of grants. The incumbent may also perform various financial functions for all of the student organizations on campus, such as accounts payable, student accounts, student payroll and petty cash. Additionally, the person in this position reports to the Director of Restricted Accounting and, as such, may coordinate the activities of lower-level employees.
Function:
Performs grant-related post-award functions, including budget and expense analysis, reconciliations, re-budgeting, invoicing, financial reporting, and associated communications with agencies, faculty, staff, students, and other customers.
Moreover, maintains regular communications with principal investigators and communicates with fiscal contacts at funding agencies for problem resolution and information gathering.
Similarly, Supports the Office of Sponsored Programs in education and training of principal investigators and administrators.
Serves as a technical resource for unit staff members.
Likewise, works closely with the Office of Sponsored Programs and funding agency to ensure a continuity of services from pre-award through post-award, including reconciliations, financial status reports, final invoices, purchase order liquidations, zeroing out budgets, and final reporting.
Furthermore, performs all task associated with the general ledger of the University accounting system. i.e.; approves requisitions, purchase orders, invoices, enters budget transfers, journal entries, and other associated tasks.
Reconciles payroll and cash disbursement accounts related to restricted funds.
Additionally, compiles data and maintains appropriate documentation for each grant-related award.
Also, attends professional trainings as a means of remaining current in the latest accounting methods, principles and practices.
Interfaces with internal and external departments and organizations.
Moreover, performs other duties as assigned.
Additional Desirable Qualifications
Bachelor's Degree in Accounting, Finance, Business Administration or related field.
Also, one or more years of experience gained preferably at a university or college business office.
One or more years of experience with the State of Delaware accounting system (First State Financials)
One or more years of experience using SunGard Banner or university or college accounting system.
Additionally, ability to read, analyze and interpret financial data, financial statements, complex award information, and other documents.
Knowledge of and/or experience in working with federal grant funding agencies.
Knowledge of and/or experience in fund accounting.
Visit oyaop.com and oyaschool.com for more job opportunities.