Apply for Vacancy for Laboratory Assistant at The State University of New Jersey in the USA. The deadline for this job is 31st July 2021.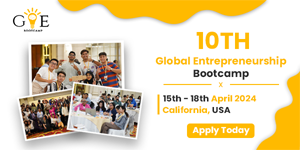 Overview
New Jersey's academic health center, Rutgers Biomedical and Health Sciences (RBHS) takes an integrated approach to educating students, providing clinical care, and conducting research, all with the goal of improving human health. Additionally, aligned with Rutgers University-New Brunswick and collaborating university wide, RBHS includes eight schools, a behavioral health network, and six centers and institutes that focus on cancer treatment and research, neuroscience, clinical and translational research, advanced biotechnology and medicine, environmental and occupational health, and health care policy and aging research.
Duties:
Among the key duties of this position are the following:
Candidate will examine the role of hormone, innate immunity, and microbiome in viral transmission and pathogenesis in humans and mouse models.
Likewise, candidate will carry out assignments in the laboratory and help manage the laboratory. Similarly, He/she will compile and present statistical data with appropriate conclusions and recommendations in a weekly group meeting.
Also, the candidate will assist in the preparation of manuscripts and grant applications for the funding of research activities.
Furthermore, candidate will perform other duties as assigned by Dr. Chang.
Minimum Education and Experience
One (1) year of prior laboratory experience required.
Required Knowledge, Skills, and Abilities
The candidate should be familiar with handling infectious agents, 

ELISA

, multi-color 

FACS

 analysis, molecular cloning, real-time 

PCR

 analysis, and immunofluorescent microscopy.
Also, the candidate must have an excellent communication and writing skills.
Preferred Qualifications
BS in the field of infectious diseases, immunology, molecular cellular biology preferred.
Likewise, experience in processing primary cells from blood and tissue as well as handing mice is essential.
Physical Demands and Work Environment
Standing, sitting, walking, talking and hearing. No special vision requirements. No significant physical demands.
Furthermore, laboratory environment. No significant exposures or noise levels.
Visit oyaop.com and oyaschool.com for more job opportunities.