Apply for Vacancy for Medical Assistant at Weill Cornell Medicine in the USA. The category of the position is Health and Medical Services.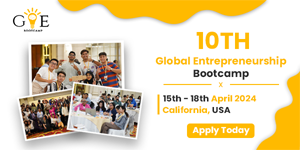 Position Summary
Under direct supervision and in accordance with established policies and procedures, assists with planning, implementing and evaluating patient care. Also, this role is also responsible for the smooth function of patient flow.
Job Responsibilities
Answers phones, responds to inquiries and triages calls to appropriate personnel.
Moreover, mreets registered patients at time of visit and triages patients through the patient flow process. Checks schedules and accompanies patients to exam/procedure room. Assists patients as needed with walking, transfers, dressing and preparing for exam.
Likewise, responsible for maintaining a sterile environment. Ensures standard infection control precautions are observed.
Additionally, prepares exam rooms prior to patient visit. Cleans rooms and instruments and re-stocks supplies between patients.
Also, fulfills patient care responsibilities which may include, taking vital signs, updating patient history, collecting blood, urine and stool specimens and assisting providers/nurses in the exam room. Inputs patient data into the practice management system.
Furthermore, fulfills clerical responsibilities which may include, sending/receiving/scanning medical records, obtaining diagnostic reports, hospital notes & referral information, completing forms/requisitions, managing the charting process & sending specimens to labs.
Similarly, monitors and ensures clinical equipment is functioning properly. Escalates issues to supervisor.
Also, regularly checks dated materials and medications for expiration date and discards expired items.
Education
Experience
The incumbent must meet the following for Vacancy for Medical Assistant in the USA:
Approximately 1 year of related experience, preferably in relevant specialty area.
Additionally, completion of a medical assistant training course that includes phlebotomy is highly desired.
Likewise, candidates with extensive medical assistant work experience, along with phlebotomy certification.
Knowledge, Skills and Abilities
Demonstrated strong communication and interpersonal skills; demonstrated ability to interact with multiple constituencies and exercise "people skills".
Demonstrates ability to exercise standards of professionalism, including appearance, presentation and demeanor.
Visit oyaop.com and oyaschool.com for more job opportunities.