Apply for Vacancy for Patient Coordinator at Weill Cornell Medicine in the USA. The deadline for this job is 31st July 2021.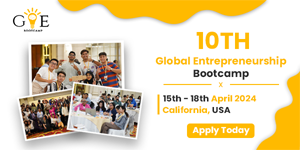 Position Summary
Under direct supervision, provides administrative and secretarial support related to coordinating patient care within the clinical practice.
Job Responsibilities
Responsible for front-end revenue cycle processes, which may include but is not limited to, the check-in/check-out of patients and collection/reconciliation of time-of-service payments, as applicable. Moreover, may also discuss patient's responsibility for payments
Also, registers patients within the practice management system. Completes full registration for new patients and eligibility verification for all appointments/procedures. Resolves registration issues prior to patient appointment to ensure smooth check-in.
Verifies patient insurance eligibility and obtains necessary pre-authorization numbers, if required, prior to appointment date. Facilitates the communication and collection of any fees due from patient.
Similarly, schedules, confirms, re-schedules and cancels appointments for both new and existing patients using the scheduling application. Monitors schedules for wait lists, re-schedules and cancellations.
May assist in maintaining waiting areas in a neat and tidy condition.
Likewise, may be responsible for chaperone duties during patient exams as needed.
Additionally, distributes informational and specialty-specific educational brochures. Educates patients about the patient portal and encourages patient participation.
Manages patient chart process to ensure that information is inputted and scanned properly.
Also, assists in the training of new staff members in the practice's standard of operations policies regarding patient care and billing related activities.
Identifies areas of improvement for the front desk, schedule utilization and office flow.
Moreover, may assist with coordination of follow-up care including scheduling of laboratory/diagnostic tests and prescription requests.
Additionally,  may assist with general administrative duties, including sorting/distributing mail, maintaining physicians' clinical calendars, scheduling meetings and preparing agendas.
Education
Experience
Approximately 2 years or more years of work experience in a healthcare setting, preferably with a strong customer service background
Knowledge, Skills and Abilities
The incumbent must meet the following for Vacancy for Patient Coordinator in the USA:
Previous experience using computerized appointment scheduling systems (EPIC preferred) and/or electronic Medical Record (eMR) system (ideally EPIC-Care).
Also, Knowledge of CPT, ICD-9, and ICD-10 coding.
Working knowledge of third party payor reimbursement – Medicare, Medicaid, Managed Care and commercial insurance.
Visit oyaop.com and oyaschool.com for more job opportunities.