Apply for Vacancy for Postdoctoral Fellow at The State University of New Jersey in the USA. The deadline for this job is 31st August 2021.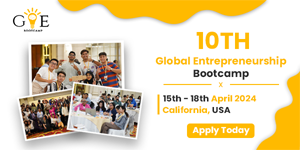 Overview
New Jersey's academic health center, Rutgers Biomedical and Health Sciences (RBHS) takes an integrated approach to educating students, providing clinical care, and conducting research, all with the goal of improving human health. Aligned with Rutgers University-New Brunswick and collaborating university wide; Additionally, RBHS includes eight schools, a behavioral health network, and five centers and institutes that focus on cancer treatment and research, neuroscience, advanced biotechnology and medicine, environmental and occupational health, and health care policy and aging research.
Posting Summary
Rutgers, The State University of New Jersey is seeking a Postdoctoral Fellow for the Department of Pediatrics within Rutgers, Robert Wood Johnson Medical School.
Under the direction, the Postdoctoral Fellow will study the role of the hypothalamus in regulating reproductive hormone synthesis and secretion, controlling puberty and fertility. Research is conducted to study the interaction of hormones.
Duties
Among the key duties of this position are the following for Vacancy for Postdoctoral Fellow in the USA:
Under the direction of the Principal Investigator(s), performs specialized research techniques and procedures related to the cellular and molecular biology of the neuroendocrine control of puberty and reproduction. Likewise, designs genetically modified mouse models in the study of specific reproductive disorders. Performs tasks related to animal husbandry.
Additionally, compiles and analyzes data with appropriate conclusions and recommendations in support of further research, as well as research publications and grant applications and presents data to PI and other lab members.
Furthermore, assists in the establishment of performance standards, as well as in the selection of research methodologies and instrumentation, and coordination of instrumentation and experimental approaches in support of the research.
Also, assists with the instruction and training of students, fellows, residents, and research assistants in laboratory techniques and procedures in the areas of cellular and molecular biology to carry out research assignments.
Moreover, under direction of the Principal Investigator(s), performs other tasks as assigned to support the general functions of the laboratory.
Minimum Education and Experience
Ph.D. in neuroscience, molecular biology, physiology, endocrinology, or reproduction.
Also, all but degree (

ABD

) status will also be considered.
Required Knowledge, Skills, and Abilities
Demonstrated record of productive research as a graduate student or early-level postdoc.
Likewise, effective oral and written communication skills.
Additionally, ability to read, write, speak and understand, or communicate in English sufficiently to perform job duties.
Moreover, computer literate with proficiency and working knowledge of database and reporting tools such as Microsoft Word, Excel, and PowerPoint.
Physical Demands and Work Environment
Physical Demands:
Standing, sitting, walking, talking and hearing. No special vision requirements. Must be able to lift or exert force up to 25 pounds. Moreover, must be able to work in a laboratory environment. Must be able to perform laboratory research.
Work Environment:
Must pass employee health clearance, TB Test and required safety training. Must follow all safety precautions in laboratory, as required. Moreover, clinical/office environment with moderate amount of noise.
Visit oyaop.com and oyaschool.com for more job opportunities.